What Impact Will GDPR Have on Information-Led Innovation?
08/05/2018
There has been a growing appetite in the past decade for information by all sorts of businesses across the world. Acquiring more and more data about customers and clients has helped many companies create targeted marketing campaigns and use it to develop new products and services. However, with General Data Protection Regulation (GDPR) about to be implemented at the end of May 2018, businesses that use information to lead their innovation could face more barriers in the future.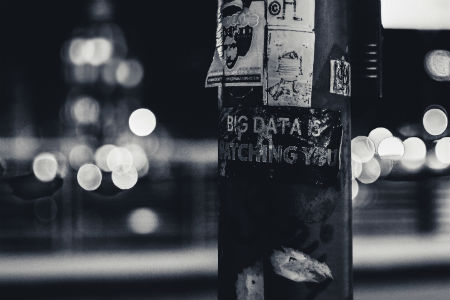 Evolving Business Practices
In order to stay ahead of the competition, businesses in all sectors need to develop new products, services and practices. A lot of this revolves around ideas that increase convenience levels for clients and customers, making them more likely to invest in the business.
A good example of this can be found in the courier and logistics sectors, where deliveries have advanced greatly in line with the rise of ecommerce. From supermarket shopping home delivery, to time specific slots and delivery to locker pick-ups, these relatively new options have all relied on a lot of customer information to work successfully. Home addresses, local facilities you use and when you will be at home is fairly sensitive data.
Most recently, Amazon has been developing deliveries to your car. The service is undergoing a trial in 37 US cities where customers place their orders online and they're delivered to their parked car at home, in an office car park or other public space. It aims to reduce the risk of packages being stolen but there are concerns about how the information Amazon gains from this will be used.
GDPR Restrictions
In the USA the new GDPR will only affect any business operations within the EU, so Amazon's latest plans would only face restrictions should they intend to introduce them overseas. However, for other businesses within the EU that rely on gathering and using large and personal data for innovation purposes, this brings about many restrictions.
Under GDPR all individuals must provide opt-in consent for their personal data to be used and the business must have proof of this to ensure compliance. Even then, individuals have the right to access the personal data a company has on them, how it is used, request for it to be deleted, restricted or updated.
For information-led innovation businesses, this can add in extra processes and take up more time. It will also require a data protection officer (DPO) to be hired to ensure compliance and avoid the possible penalties for any data breaches. Essentially, the amount of data you can store will likely be less and using it will take longer.
Future Developments
There are still plenty of possibilities for innovation to thrive despite GDPR, whether you're a small online seller using eBay or a large business looking to grow. Once companies have got their heads around GDPR and are fully compliant, ways to still innovate while using customer information will probably be devised.
The impact of GDPR looks likely to be short-term for many innovating companies and there could be many customers who are still happy for their information to be used in similar ways that they have been in the past anyway.