Unusual finance careers
20/12/2018
Even though financial qualifications open the door to a number of established career paths, there are plenty of other jobs those with finance skills can pursue. Whether it's numerical skills, analytical ability, problem-solving or an aptitude for communicating complex facts and figures to others, those studying financial subjects can turn their hands to a range of interesting careers. Here are a few ideas to get you started.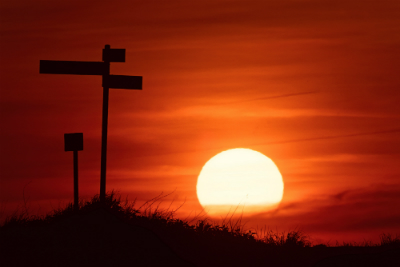 What makes someone in finance so versatile?
People trained in finance boast a wealth of skills and attributes, which make them super-employable in plenty of careers: not just the conventional ones associated with their qualifications.
Their analytical and numeracy skills, for example, set them apart from many people in the job market, as do their spoken and written communication abilities. This makes them ideal for careers that involve data, for example, as not only can they quickly and accurately analyse numbers but they can communicate that meaning to others in a simple and effective manner.
People with finance qualifications also tend to be good at conducting research—they are methodical and logical—as well as problem-solving, making them an asset to many different types of employers and jobs. Their business acumen and commercial awareness come in handy for a variety of roles too.
What jobs could you do with finance skills?
Data journalist
This is journalism that specifically uses technology to access, analyse and find stories in data and then tell the stories that the data represents.
Just as in traditional reporting, the top line from an insightful or interesting piece of data is just the start of something bigger. These data findings are then built upon with broader knowledge, investigating, research and reporting.
To give you an idea, here are some of the pieces of data journalism that members of the Bureau of Investigative Journalism have worked on in the past:
One journalist helped reveal the widespread use of blood doping in athletics after analysing 11 years' worth of athlete blood tests. She also uncovered billions of pounds in taxpayers' money paid to consultancy firms after analysing five years of UK foreign aid budget spending.
Another data journalist compiled numbers from Freedom of Information requests to more than 140 local authorities to reveal an increase in the number of unaccompanied asylum-seeking children going missing from care, including those at risk of trafficking.
Another example of data journalism is one writer's regional reporting across the UK, such as looking at the most prevalent crime in each area, youth reoffending rates and the number of prisoners released in error. He also wrote code that pulls information from websites (known as scrapers), to create a more comprehensive database of teacher-misconduct panel outcomes and built automated pieces of code (known as bots) to write roadworks stories. Some of his previous work included analysis of passenger data in Montreal to identify the most beneficial subway extension.
Market researcher
Market researchers are commissioned by clients to collect and analyse data and make recommendations based upon their findings. A market researcher may be employed by a company that uses market research as part of its regular operations (usually large companies in core industry groups such as retail), or by specialist consultancy firms, which are commissioned to conduct research by organisations in government, private and non-profit sectors. The research these professionals carry out can be quantitative or qualitative, with some projects combining both. Quantitative research involves collecting something quantifiable: numerical data and using mathematical and statistical modelling to interpret and report conclusions.
Qualitative research, on the other hand, involves collating something unquantifiable, such as ideas, opinions, consumer behaviour, likes and dislikes, perceptions and attitudes on subjects that are the focus of market-research activities.
Market researchers' responsibilities include understanding client requirements with respect to the project's objectives, formats and approach. They create project plans, define the scope of the schemes, the tools and methodologies to be used, set up a project schedule, manage data collectors and interviewers, and prepare data-collection templates. Researchers will then coordinate the conversion of data into a format that's convenient for analysis and prepare reports on findings, before interpreting them and making final recommendations.
Production accountant
Production accountants calculate finances, work out the costs of productions, communicate with financiers (companies or individuals who provide the funding) and control the cash flow, or spending, for film and TV projects.
They must make sure that payments are made on time and correspond with agreements and approved budgets. They must also make sure the production meets all legal requirements and that the company is a legal trading entity.
In pre-production, production accountants help the producers and production managers to prepare budgets and estimated final-cost reports.
During production, they oversee all payments, manage payroll, petty cash and foreign currency, and keep accurate financial records. They help monitor budgets, analyse spending and provide daily or weekly cost reports. They also produce cost forecasts to evaluate the impact of any production changes.
Production accountants are responsible for the health, safety and security of the accounts department, as well as working as part of the wider film production team. They set up and maintain accounting systems and supervise assistant accountants and accounts trainees.
Depending on how the film is financed, production accountants may also have to deal with bank finance and completion guarantors. They need to keep track of all the relevant paperwork to produce cost reports.
Production accountants must prepare a 'statement of account' showing all income and expenditure for the producer or production company and the financiers, and finalise all financial records relating to the production. They may also have to arrange an independent audit.
On larger productions, production accountants may work with senior accountants, known as financial controllers, who are often permanently employed by production companies.
When a studio (a large film company that finances many films a year) is involved, either through a distribution deal or by funding the production, production accountants also work with studio finance executives and must keep to their financial guidelines. Individual studios may have their own film production accountant manual, which production accountants must follow.
Production accountants usually work on a freelance basis, and although the industry they work in is very different to most finance subjects graduates, the skills they need are the same. People in this role must have bookkeeping and accountancy skills, and understand accountancy, scheduling and finance software, as well as guild, tax, union and other relevant regulation.
Due to the nature of the film and TV industries, production accountants also need to be very organised with strong communication skills, be able to prioritise and work under pressure, and— importantly—be able to maintain confidentiality. It's also useful to have some knowledge of the processes involved in film production.
Media buyer
For the most part, advertising, marketing and promotional activities are dependent on the availability of suitable platforms to reach the right target audience. Print, radio, TV, film and the internet are the media platforms through which products and services are advertised and sold.
Essentially, media buyers buy up media space on these platforms. They keep an eye on the media, assess the efficacy of certain outlets and media channels, and then make the important decisions about where advertising campaigns are actually going to be unleashed upon the world.
The media buyer is a key element in ensuring that advertising, marketing and promotional campaigns are exposed to the right target audience in the most effective place possible, thereby gaining recognition and new customers for the product or service in question.
Most of these professionals are employed by integrated media agencies. However, some large companies or organisations with in-house advertising/marketing departments will also be looking to employ them.
Media buyers tend to work alongside media planners when executing media-based promotional strategies for their clients. Media buyers conduct extensive research and identify the right target demographic for specific campaigns. They then work with media planners to devise media-buying strategies that will achieve the right level of coverage.
They must keep their eye on the key performance indicators of ad campaigns, assessing and evaluating data that relates to the circulation and distribution of certain media channels, as well as using web-analytics tools to monitor digital campaigns.
Media buyers also need to be savvy with money, as they will be entrusted with a budget that must be spent wisely. They will attend regular meetings with their clients, giving presentations and reporting back to them on the results of their various campaigns: so the confidence in numbers and analysis that comes with financial training is invaluable.
Quantity surveyor (QS)
A QS manages all costs relating to building and civil-engineering projects, from the initial calculations to the final figures. Working either for the client or the contractor, in an office or on site, they are involved in a project from the start.
An important part of the role is seeking to minimise the cost of a project and enhance value for money, while still achieving the required standards and quality. This includes ensuring statutory building regulations are met. These professionals prepare estimates and costs of the work, and when a project is in progress, keep track of any variations to the contract that may affect costs and create reports to show profitability.
Alternative job titles include construction-cost consultant and commercial manager.
People in this job must prepare tender and contract documents, including bills of quantities with the architect or client; undertake cost analysis for repair and maintenance project work; assist in establishing a client's requirements and undertake feasibility studies; and perform risk, value management and cost control.
They advise on a procurement strategy; identify, analyse and develop responses to commercial risks; and prepare and analyse costings for tenders; allocate work to subcontractors; provide advice on contractual claims; analyse outcomes and write detailed progress reports; value completed work and arrange payments; maintain awareness of the different building contracts in current use, and understand the implications of health-and-safety regulations.
Those with financial qualifications are well-prepared for QS roles, as people in this line of work must have a practical and logical mind and a methodical way of thinking, strong numeracy and financial-management skills, and the ability to write clear and precise reports and to relate complex information in a simple way to a diverse range of people; as well as the ability to learn sophisticated design and costing IT packages and have a good aptitude for problem solving.