Understanding the Financial Markets: Essential for any Entrepreneur
31/05/2016
The nuances of understanding the financial markets are an absolute must for any aspiring entrepreneur, so we sat down with Ben Barlow to discuss just what it is you need to look at in order to make the most of any entrepreneurial opportunity.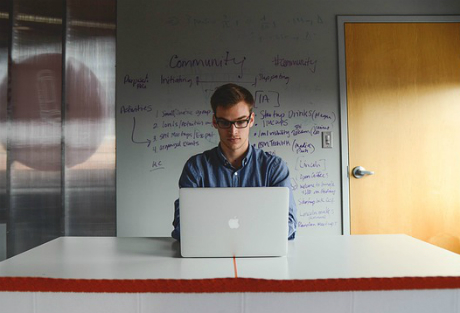 The modern day entrepreneur is no Arthur Daley, doing dodgy deals down the pub and getting themselves into sticky situations. They are sophisticated business people involved in a number of moneymaking enterprises, for example, they may have some money invested in the property markets, retail or technology. In recent years, however, digital technology has opened up a new opportunity the modern entrepreneur. The financial markets are more accessible than ever before, many people are taking advantage of this and in the process are opening the doors to huge potential monetary gains. It has become essential for any self-respecting entrepreneur to understand the financial markets. So where do you begin?
The Marketplace
As with any other market, it is essential to be au fait with the range of products available, how much they cost to invest in and most importantly how much potential there is to make a good profit on your investment. Some markets work best for investors who want to make a long-term investments with a low risk factor, while other markets can bring about large gains in a short space of time, but, carry higher risks.
Ways to Invest
Once you have studied the marketplace and are familiar with the various products and understand the language of finance, then it's time to look at the various options you have in terms of how to invest or trade. Spread betting is a very popular way to trade and one of the reasons it is so popular is because the profits made by the trader are not subject to tax. Binary Options are another popular way to trade, this system of trading is very simple, the trader just needs to predict whether a particular stock or share will rise or fall and if the trader predicts this correctly, they secure a profit.
Trading Platforms
Online trading platforms have fast become the go to option for people wanting to trade. They are user friendly, offer support from experienced professionals and can be accessed via your desktop computer, tablet or phone. Choosing an online trading platform that best suits you can be another important factor when it comes to understanding the financial markets, you can follow the progress of the market in real time and even use a demo account to practice your strategies before you start trading with real money.
No matter how you decide to begin training, it is paramount that you understand that as part of a broad and diverse finance plan and approached in a sensible and measured fashion, trading stocks and shares is now an accessible and popular way to unlock a potentially lucrative income stream.