Uber: Ride-hailing service elects former banker as UK chairwoman
27/10/2017
Laurel Powers-Freeling, a former banker, has taken over as the UK chairwoman of Uber. This comes after the ride-hailing service faced controversy after TfL announced that its licence would not be renewed.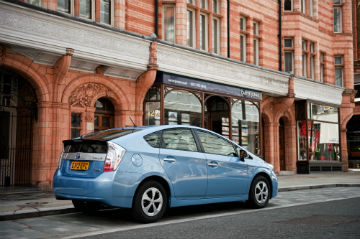 Powers-Freeling formerly worked as an adviser at the Bank of England, and as a senior director at a number of high-profile banking corporations, including Atom Bank, Sumitomo Mitsui Banking Corporation, and Morgan Stanley.
Whether Powers-Freeling's direction will guide Uber through the legal challenge it faces - safeguarding the jobs of 50,000 drivers and satisfying millions of UK customers - remains to be seen.