Top tips for going into finance
11/01/2019
It's great to gain qualifications and prepare for the job you want. Recruiters often expect a certain standard of education from their prospective employees, and many employers also expect you to have experience. But what can make you stand out from the rest?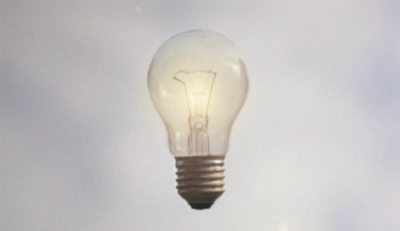 Work experience and internships
It can be rather tricky to attain qualifications and suitable experience for the job you want. You could have amazing qualifications, but your rival could have a lifetime of experience. The challenge is to get a balance of both. A good way to do this is by taking on work experience or internship opportunities. That way, you can still be learning while gaining real experience and insight into a career.
Within the finance sector, internships are available as short-term placements over one summer. Some of these companies will offer further training or a guaranteed job at the end. Opportunities are available within the banking and finance sector, but don't forget that there are similar roles in other industries.
Nomura is a financial-services group that recruits interns for its ten-week investment-banking internship. Many such opportunities are based in London, and it's worth looking at other industries if you would prefer a different location. Some large companies including Disney, Eon and Volkswagen offer summer internships for undergraduates.
Universities, as students will be aware, have careers-advice services, such as Nottingham University Careers and Employability Service, which does exactly as the name suggests: helps with the skills you need to become employed. It will also give advice regarding how to overcome any barriers or direct you to the courses you should take. These services are more than just a box-ticking exercise—use them to your advantage.
University societies
Getting yourself involved with societies at university has many benefits. Not only is there the social factor of meeting people with similar career interests, but it's also an opportunity to network and share ideas. This is true for any society. It can also be used as an opportunity to explore career options and possibilities, whether it's something you're studying or if you're simply curious. It's likely that there will be a society you'd want to join—if there isn't, take the chance to create one.
Lecturers at university are able to see the benefits of society membership in their students, particularly when that society has relevance to the students' degree. "We can certainly see a deeper understanding of finance in the students who are members of the Financial Trading Society," says George Hulene, senior lecturer in finance at Coventry University.
"The Society is bringing different external speakers in every semester, which helps students further link their studies with the industry. Having access to the Academic Trading Floor, the biggest such facility in Europe, gives these students the cutting edge over students from other universities who don't have access to such resources that bring the industry experience into class."
Focused resources, in other words, are invaluable to students. Accessing such resources throughout your university career is a must if you want to keep on top of new opportunities. Be a proactive member of a society to get the maximum benefit from networking and connecting your studies with the reality of the finance industry.
Networking
Like a lot of careers, networking is key. Networking within your university is a good place to start, but you'll need to broaden your horizons. With the importance of social media in our digital age, you should take advantage of the tools available. Telling John next door that you might like to work in a bank or sharing a meme on your society's Facebook page will do little towards moulding your success. You need to be active both online and in real life.
There are so many careers available within finance itself, as well as in the financial branches of other industries and companies. The global operations manager at AAT Eneritz Corral says, "Market yourself, internally and externally, as if you're your own brand." In other words, treat yourself as you would a product—find the qualities that sell and work on anything that may be holding you back. This will take some confidence but the more you do it, the more confident you'll become.
Don't limit your networking to your peers and your social circle. Take every chance you get to meet people who are already successful in the world of finance. Networking and society involvement can overlap in this respect. Any time an external speaker is invited, make a point of asking questions.
Further study
You might already be studying towards a qualification that relates to a career in finance. You might be doing something completely different, but have decided that it's something you would like to turn into a career. In either case, there will be options to take it further.
Many undergraduates will likely expect to continue with postgraduate study, improving knowledge of the same subject. There are other possibilities such as short courses, vocational courses and internships. Some options will involve further formal education, while others can be a job with training provided by the employer. When considering your future career path, it's important to determine what you'll need to do. Are you able to start on a graduate scheme right away? Or do you need to do a specific course first?
Coventry University lecturer George Hulene offers further input. "We have created a path for undergraduate students who would like to continue their postgraduate studies with [Coventry University]," he says. "Most students will enrol on professional qualifications such as the Chartered Financial Analyst (CFA) Level 1 exam soon after their graduation. BSc Finance is recognised as a CFA UK Investment Management Certificate (IMC) advantage programme, which means the degree covers at least 70% of the syllabus required for this professional exam."
Some options for further study include MSc Finance for BSc Finance students; MSc Accounting and Financial Management for BA Accounting and Finance.
The choices for further study include both academic and vocational courses. Your choice is likely to be based on the intended direction of your career. If you're unsure of anything, get in touch with your university careers service: they will be able to help you out with the right course for you.