Three Mistakes to Avoid when Starting out on Your Own
28/09/2016
When you first begin running your own business, you're bound to make a great number of mistakes. Although you can't eliminate mistakes from the way that you run your business, you can attempt to limit them.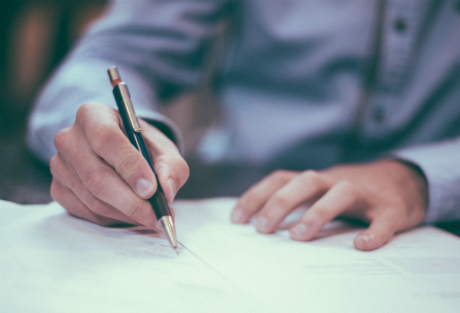 Everyone makes mistakes, regardless of their experience. You simply must learn from them. To help, we've listed three of the most common mistakes business owners make and told you how you can avoid making them.
#1 Managing Finances in Your Supply Chain
As a small business, managing your cashflow is vital. You won't have large amounts of capital to begin with, so you can't afford for your money to be held up, as it will prevent you from buying more stock or paying your staff members on time.
Cashflow is arguably your most important thing to consider. As a result, if you feel like you're struggling, you shouldn't hesitate to contact a company like Ebury. This way, you can keep your business afloat in the inevitable tricky times.
#2 Not Establishing HR Policies
Employee grievances can not only give your business a bad name, but they can also cost you talented workers and money.
If you don't handle an employee complaint correctly, then you could be liable to a fine or a court case, which is why it's essential that you have proper HR procedures in place.
Make sure that your business knows the rules, as this way you can prevent issues from arising. If you have a few members of staff, employing a HR person, even on just a part-time basis could be beneficial.
#3 Not Getting IT up-to-scratch
Slow IT slows your business down. Put simply, slow IT means that your business can get less done. From being slow to process customer orders, slow broadband speeds not allowing your employees to get their work done quickly and low amounts of memory causing your computers to crash, there are various elements of IT that you need to invest in.
By getting it up to scratch (which generally requires a lot of investment), you'll earn all of your money back through efficiency savings. This means, by investing, you'll save money in the long run while also improving your work.
Avoid making these three simple mistakes and you should be able to manage your business well. Yes, there will always be mistakes, but as long as you learn from them, your business will continue to grow.