Three mistakes to avoid when becoming self-employed
11/07/2016
Many people dream of self-employment, and the freedoms and flexibility it offers. We spoke to Ben Barlow about the pros and cons of making such a career move in a finance role, and found out what his top tips were for anyone thinking of making the move.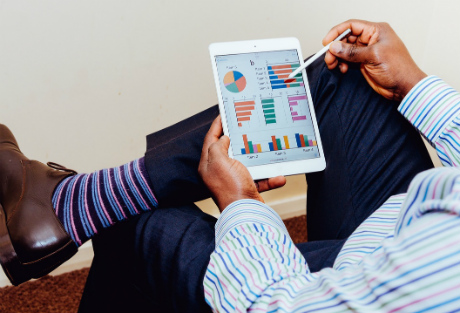 Self-employment is the dream of many. When you've been sat behind your office desk for hours, staring out at a grey, rain-streaked sky, the thought of swapping the daily drudge of your job for a freer, more flexible existence can seem paradisiacal.
No more being tied to 9-5 working days, which inevitably extend beyond that into your evenings. No more waiting in queues of traffic for half an hour in the morning and 45 minutes on your way home, wanting nothing more than to kick back on your sofa and relax.
Still, it's important to be realistic. Self-employment suits some people down to the ground, but it can be all too easy to get it wrong, especially in the early days. If you want a lifestyle that is sustainable, you have to be willing to work for it, and what's more, there are three very important mistakes that you must not make…
#1: Don't Neglect Your Finances
Although you may long to shed the shackles of ordinary employment, working for someone else is a safety blanket in its way, and one it can be hard to manage without. One of the first things that you'll come to miss is someone taking care of the accounting side of things, and sorting out your pension fund, taxes, and so on.
These will all need to be looked after by you once you leave, and not everyone is suited to the task.
The important thing is to realise when you're struggling, and to be able to ask for help. A professional accountant may be your best bet, but many banks and other financial service providers will also be able to offer you free and impartial advice on a more basic level, from sharing ways to maximise your income, such as using stocks and shares ISAs, to providing budgeting tips if you find yourself working with a lower income.
#2: Don't Reduce Your Working Hours
Working for yourself can sometimes seem like an easy existence, but you still need to put in the hours. With no one around to cut into your earnings and take a share for themselves, you have the opportunity to thrive, but not if you insist on scaling back your working days and turning to a life of leisure instead. The golden rule is simple: the more you put in, the more you'll get back out.
#3: Don't Forget to Give Yourself Holidays
Those who don't go one way tend to go the other, and it's important not to overstretch yourself either. Although you'll no longer be eligible for holiday pay, it's essential to take some time out every so often, even if it's simply to rest and recharge your batteries.
Your new business venture will survive a couple of weeks a year with you out of the driving seat, and you've earned a break by working so hard the rest of the time.
Follow these three golden rules, and success is yours for the taking.