The fallout from leaks
10/12/2018
Two years ago, a consortium of journalists broke the Panama Papers story. The biggest leak in history, the Papers exposed
the number of offshore companies held by powerful figures in society. But what has happened since to increase transparency?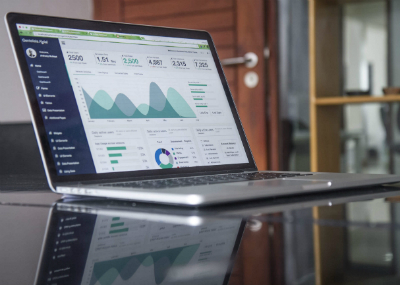 In 2015, an anonymous source contacted Bastian Obermayer, a journalist at Suddeutsche Zeitung in Germany. The information he passed to Obermayer would ultimately cause two world leaders to resign, tax-evasion investigations in multiple countries and a systemic change in how the world views wealth.
This anonymous source leaked 11.5 million files to Zeitung—the biggest leak of inside information in history—sparking an international investigation, shared by the International Consortium of Investigative Journalists (ICIJ), Suddeutsche Zeitung and more than 100 other media. For a year journalists examined the files, which originated from a small yet powerful Panamanian law firm called Mossack Fonesca, specialising in offshore companies.
Among terabites of data, individuals began to emerge, many of them prominent. There was Ian Cameron, father of then-prime minister David Cameron, who ran an offshore fund for 30 years. David Cameron owned shares in this fund, which he said he sold before becoming prime minister. There was Sergei Roldugin, best friend of Russian president Vladimir Putin. Roldugin was named in the Papers for hiding money from Russian state banks in offshore companies. There was also a number of celebrities, including Shakira, Simon Cowell, Jackie Chan and Sarah Ferguson.
"There are legitimate uses for offshore companies and trusts," the ICIJ website states. "We do not intend to suggest or imply that any people, companies or other entities included in the ICIJ Offshore Leaks Database have broken the law or otherwise acted improperly." But another possible reason for incorporating an offshore company is tax evasion.
A year later, in 2017, the Panama Papers were joined by the Paradise Papers—a leak comprising 13 million documents obtained from Appleby, a Bermuda-based law firm that also specialises in offshore affairs. The Paradise Papers revealed yet more individuals who had previously undisclosed offshore holdings, as well as a number of major corporations, including Apple, Uber, Facebook, Disney and Twitter.
Once the leaks were made public, it became the responsibility of jurisdictions the world over to decide how to proceed. In some countries, the Papers were downplayed. China saw them as a direct attack and removed all mentions from any media sources accessible from the country. Russia also initially ignored the leak.
Elsewhere in the world, where it was given more coverage, a pattern emerged: a prominent person's offshore company would become public knowledge; they (or their lawyer) would release a statement acknowledging the company, but verifying its legality and attesting that its purpose was not tax evasion. A typical example is that of Hugh Grosvenor, 7th Duke of Westminster and Britain's youngest billionaire. Grosvenor was named in the Papers due to two shell companies: one in Bermuda, the other in Panama.
His estate responded with the following statement: "Two small overseas trusts were established over 50 years ago, when it was accepted common practice to facilitate the acquisitions of some non-UK assets. No family member has received any benefit derived from these but, as UK residents, if they ever did then they would be fully liable to tax in this country."
Just as it was expected for those named to respond with some sort of justification, it was crucial for the press not to tar all of those named with the same brush. Any evidence of wrongdoing had to be established by investigations.
Eight hundred Australian taxpayers were placed under investigation by the Australian Taxation Office (ATO) as a result of the leak. Tax-evasion investigations were also launched in Colombia, France, India, Italy and Sweden. In the UK, it was reported that a total of 22 people had been subjected to investigation by HMRC by November 2016. A further 43 were "under review" at this time.
The leak touched every facet of society, from its criminal underbelly to its highest positions of authority. But many companies and individuals named in the Panama Papers survived the initial public outrage. After all, appearing in either the Panama Papers or the Paradise Papers isn't automatic proof that someone has been avoiding tax payments. Ownership of a shell company isn't illegal, nor does it indicate illegal wrongdoing.
It's also very difficult to prosecute a suspected tax evader. Often, the data relied upon may be out of date, or not great enough in quantity to prove wrongdoing. The Panama Papers span 40 years, but the HMRC can only prosecute cases within the last 20 years. If they suspected a British taxpayer named in the papers, they could only pursue it if it fell within the time limit.
But there was clear, tangible change as a result of the leaks. The first came just two days after the Panama Papers leak went live. Sigmundur Davíð Gunnlaugsson, the former prime minister of Iceland, stepped down from office after finding himself a focus of anger for Icelandic people. The Papers revealed that
he once owned an offshore company, based in the British Virgin Islands, worth millions. Although the company was transferred to his wife's name, Gunnlaugsson didn't declare interest on the company when he became prime minister.
The revelation was felt personally in Iceland, a country struck harder than most by the financial crisis in 2008, when many bankers and businesspeople concealed investment in high-risk products in offshore accounts. Gunnlaugsson stepped down amid bitter public protests, although his resignation was quickly rephrased as "temporarily stepping aside" a few days later, and he remains a member of parliament to this day.
The former Pakistani prime minister Nawaz Sharif also lost his position—as well as, potentially, his freedom. The Panama Papers revealed that his children owned shell companies that held luxury homes in London, among other ventures. The downfall of Sharif took much longer than that of Gunnlaugsson: he was eventually disqualified from serving in a public office by the supreme court of Pakistan in July of this year. His disqualification was a result of his failure to disclose his employment in Capital FZE, based in Dubai. It was one of three corruption allegations against the disgraced prime minister. He's already been sentenced to ten years in prison due to the London property scandal, for owning assets beyond his known income, while his daughter will serve seven years. The sentences are suspended until the outcome of the two other corruption cases are determined.
There were also career losses outside of politics, from Juan Pero Damiani, who stepped down from Fifa's Independent Ethics panel after being named in the Papers, to Jürgen Mossack and Ramón Fonseca—the two founders of Mossack Fonseca—who are detained in Panama on money-laundering charges. Buffeted from being in the eye of a worldwide financial storm, Mossack Fonseca ultimately buckled.
For many, the revelations in the Panama Papers are less about the individuals and more about how we create more transparency around offshore holdings, and prevent any extreme cases of tax evasion. So far, the Panama Papers have contributed to the recovery of more than $500m unpaid taxes and penalties for tax authorities around the world, as reported by The Guardian in April.
In May, it was announced that Britain's overseas territories would need to adopt public registers of company ownership by 2020, in an effort to create more transparency. Labour MP Margaret Hodge said: "The areas on which we have [previously] intervened…are moral issues. I can't think of another issue which is more moral than trying to intervene to prevent the traffic in corrupt money and illicit finance across the world." The enforced ruling will not apply to the crown dependencies, also known for hosting shell companies.
Since the leak, Panama—which reluctantly leant its name to the Papers—has closed down more than 275,000 offshore companies and sanctioned any delinquent companies with financial penalties. Change might be sluggish, but a journey towards transparency has undoubtedly begun.