The Debt Bubble: consumers in England embroiled in debt crisis
26/09/2017
Debt is so high at the consumer level that high street banks could face losing £30bn, the Bank of England has warned. This could happen if there was a rise in unemployment and a time of economic strife.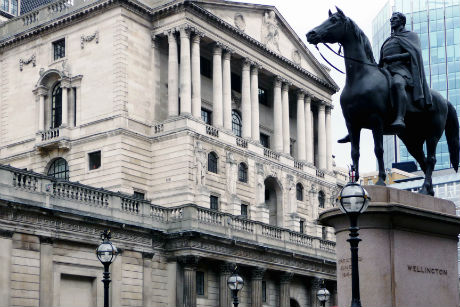 The UK has a significant 200bn of consumer debt, and this figure continues to rise, as people are increasingly taking out personal loans. If the British economy was to take a downturn, and consumers were to default on their debt payments, it could affect the position of some of the country's biggest banks.
After this warning - the strongest issued yet by the BoE - share prices at some of Britain's biggest banks fell. The banking system is now required to hold an extra 10bn in the event to safeguard against potential crisis.
The concern was raised by the Bank's financial policy committee, which was set up in the aftermath of the 2008 financial crisis. Rather than affecting economic growth, it would affect lender's ability to withstand losses if there was high unemployment and consumers began to default their payments.