The Autumn budget: everything you need to know
22/11/2017
Today at lunchtime, Phillip Hammond – the Chancellor of the Exchequer – announced the 2017 Autumn budget in an hour-long speech. He revealed that growth has slowed and will continue to do so, and notably allocated a further £3bn to Brexit. Technology, housing and the NHS were allocated significant funds. Perhaps aware that the delivery of a finance-focused speech would be prone to dry moments, Hammond also allowed for some humour to slip through. Here, we've compiled the main points made – and some of the Chancellor's jokes - into a digestible read.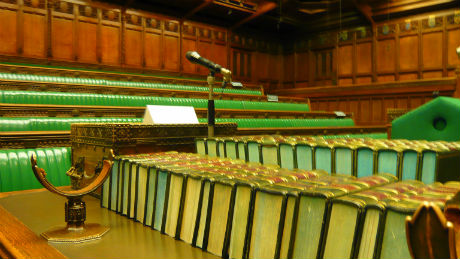 Brexit
Hammond acknowledged that Brexit negotiations were at a critical point, and the impending exit from the European Union was the first point he addressed. He allocated a further £3bn to the £700m already spent on Brexit.
He was keen to stress that the budget was "about much more than Brexit".
Growth and deficit
Hammond said that growth remains flat – the OBR has revised its prediction of growth at a rate of 2% to a rate of 1.5% in 2017, 1.4% in 2018, 1.3 in 2019 and 2020. It is predicted to rise to 1.5% then 1.6% in 2022.
The deficit continues to shrink; Hammond said that next year it will be below 2%.
Borrowing
Borrowing will be lower than it was forecast to be in spring – at £49.9bn, £8.4bn has been shaved off the original prediction.
Borrowing is set to fall from £39.5bn next year, to £25.6bn in 2022-23. This will be the lowest level in 20 years.
Debt will peak at 86.5%, but again is forecast to fall.
Research and Development
£2.3bn allocated for R&D. Main R&D tax credit raised to 12%. Hammond aspires for R&D investment to be 2.4% of GDP.
NHS
The chancellor acknowledged the pressure on the NHS. He responded by allocating £2.8bn to the NHS in England, with £350m of this being available to provide for winter. Overall, the service will receive a £7.5bn increase to its research budget over this and next year.
Technology
The Chancellor placed Britain at the "forefront" of the technological revolution.
£500m to be invested in technological initiatives, ranging from AI to 5G and full fibre broadband.
Driverless vehicles got a special look-in, and Hammond cited it as a reason for investment in electric cars. £400m allocated to charging infrastructure, £100m allocated to the Plug-In-Car Grant, and £40m to the research and development of charging.
The Environment
Diesel cars will be subject to taxation until more environmentally friendly engines are manufactured. Vans will be exempt from company taxation, however.
The above levy will contribute £220m for Clean Air Fund plans in local areas.
Taxation on single use plastic items is to be investigated.
Transport
The current 16-25 railcard leaves anyone in the latter part of their 20s in the lurch. But a new under 30s railcard looks set to change all that. While this will bring joy to the younger generation – who are currently saddled with a lot of financial burdens – it does highlight the extent of financial depravation and a large increase in rail travel costs.
The fuel duty cost for petrol and diesel to be frozen.
Education
3m apprenticeship starts by 2020
£20m will be pledged to FE colleges to prepare for T-levels.
Maths was an intense focus of the Chancellor's educational outline. £40m has been provided to train maths teachers across the country, £600m Maths Premium will be allocated to schools where additional pupils take A level or Core maths.
£30m will be invested in the development of digital skills distance learning courses – a leap in the direction of flexible learning for a variety of learners.
Jobs
There was a vague reference to industry in Hammond's comment on "factory floors and business parks across this land".
The independent OBR forecasts 600,000 people in work by 2022. That's a little under the 1.4 million people currently unemployed in the UK. Hammond also expressed pride on behalf of the government of having "created over 3 million new jobs".
National Living Wage will rise 4.4% from £7.50 to £7.83. However, the National Living Wage is not a legal requirement – only the national minimum wage.
Universal Credit
Seven day waiting period for Universal Credit to be removed. The repayment period for advances will be extended from six months to 12.
£1.5bn allocated to universal credit delivery in general.
Regional
Hammond expressed the Government's willingness to deliver for "all parts of our United Kingdom".
The Northern Powerhouse proposed by Osborne may not be a dead dream, with Hammond allocating £1.7bn to transforming cities. Half will be given to metro mayors so they can deliver on local transport.
£1bn discounted lending will be made available to local authorities for high-value infrastructure projects.
Scotland, Wales and Northern Ireland will also be granted funds: £2bn was allocated to the Scottish govt; £1.2bn for the Welsh govt and £650m for a Northern Ireland Executive.
Housing
The Chancellor opened his speech on the housing market by announcing that £28m would be allocated to dealing with the aftermath of the Grenfell Tower Fire – specifically, this money is to be used for mental health services, regeneration support, and a community space for the Grenfell United group. He urged local authorities unable to pay for essential fire safety work to contact the government immediately.
Empty properties were also at the forefront of Hammond's housing segment. Local authorities are to be granted the right to charge a 100% council tax premium on homes that stand empty.
To combat rough sleeping in the West Midlands, Manchester and Liverpool, Hammond has allocated £28m.
To tackle the crisis in the housing market, Hammond has pledged at least £44 bn capital funding, loans and guarantees.
Notable allocations include £2.7bn for the Housing Infrastructure Fund; £400m for estate regeneration, and £1.1bn to unlock strategic sites.
Stamp duty will be totally abolished for all first-time buyer purchases up to £300,000, and on the first £300,000 on property purchases up to £500,000 in expensive areas such as London.
The jokes
Hammond opened the economic and fiscal part of the speech with "This is the bit with the "long, economicky words".
Hammond said of driverless vehicles "I know Jeremy Clarkson doesn't like them" but quipped that it wouldn't be the first time he was blindsided by "Hammond and May".
When announcing the spate of funds allocated to mathematical developments, Hammond said: "More maths for everyone. Don't let anyone say I don't know how to show the nation a good time".
Hammond announced a price drop for whisky by £1.15 less, and a pint of beer would have 12 shaved off its cost. He concluded this announcement with "So, Merry Christmas, Mr Deputy Speaker".