Teenage Girls' Financial Education Neglected
17/07/2015
Throughout the UK School system, teenage girls are getting significantly less financial education than their male counterparts, according to a study released today.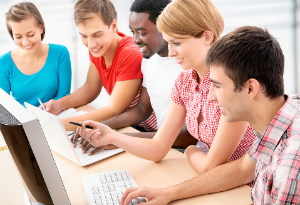 The Young Persons' Money Index reveals that only 36% of girls learn about personal finance issues, compared with 45% of boys who are the same age, at GCSE level where financial education is compulsory.
This is further reinforced by the mount of hours studying as well – girls receive only 1.98 classroom hours a week, significantly lower than the 2.36 hours that boys are given. When put in the context of the standard school year, this equates to nearly 15 hours more, which is over two whole school days!
Alison Pask, Vice-President of the VPMI, stated: "Women are already far more likely to suffer from financial exclusion in adulthood and while the introduction of financial education into the curriculum is a step in the right direction to tackle these problems, these figures clearly show that much more needs to be done to ensure it is delivered to a consistently high standard for every student."
Read more: