RSM: interview with a graduate
22/01/2019
What's it like to embark on a graduate scheme in the tax department with RSM? Sarah Cannam, a corporate tax associate at RSM's Birmingham office, did just that. We caught up with her to find out what life is like at RSM.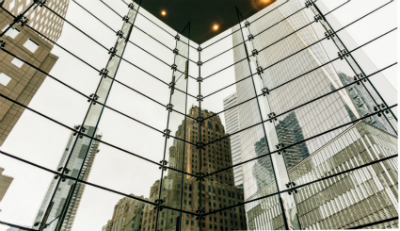 Which business area are you currently working in? What drew you to this particular business area?
I'm currently working in the corporate tax area. I did a law degree, so nothing to do with accounting, but in my third year I studied tax as a module. I decided against pursuing a career in the legal profession, but I wanted to do something that was related to it; I was looking for a role that would use the skills I'd gained as part of my degree. Corporate tax is based on legislation and case law, and the more you get into the advisory elements of it, the more legal aspects it has. Therefore, it made sense as a choice for me. Quite a lot of people in my team have also done law degrees and moved into tax, so I think it's quite common!
How long have you been in your graduate role for?
I joined the graduate scheme in August 2015, so I'm almost at the end of it now.
What was the interview for your role like?
I attended a day in which I had to answer the numerical and verbal questions required for the role, then I attended an assessment day, which then led to a manager interview on the same day. After that, I came back for a partner interview, in which I had to give a presentation to the partners. I felt quite at ease throughout the process, knowing that the interviewers were simply looking to find out if I would fit into the firm. In my partner interview, we barely discussed tax itself—I've got a thing for Grand Designs, so actually we ended up chatting about what my ideal house would look like! I remember the partner saying that a lot of candidates go into an interview wanting to get across how great they are, but she reassured me that, at that stage, they already know that you can do the job—it's more whether you're a good fit for RSM.
What key skills have you gained since joining RSM?
I've definitely become more confident. Obviously, you're in a new office with 100 or so people who you don't know and have to speak to, which boosts your communication skills from the offset. I've also gained personal skills in terms of delegating to people and handling my workload; the more I've moved up within my role, the better I have become at managing people, which is a good transferrable skill.
For graduates at RSM, what's the balance between training and on-the-job learning?
At the start, I attended a lot of training days along with the rest of the graduate intake. This gives you the chance to get to know grads in other offices, as well as giving you a grounding in the basics of accounting. RSM knows at this point that not everyone has done an accounting degree, so the training days are designed to get everyone up to a certain level. Relatively soon after this, I started attending college to do the ACA, so I was really getting to grips with the technical elements of the role. I learned most of the aspects of my day-to-day role on the job. We have a buddy system so if there are any questions, there's a designated person to ask, as well as the rest of the team, who are really friendly.
How do you manage your work-life balance?
My work-life balance is pretty good. It's rare we have to stay late. The biggest challenge is probably when you have to revise for exams. I usually take a few days off before the exam to revise—we have a policy where you can buy extra holidays, which is really useful around exam time! What is the level of support like at RSM? We have pretty good contact with colleagues at every level throughout the team; typically, work is reviewed upwards, so I will prepare something and it will go to partner level, and if they have any questions they can come straight to us. This is really good as it provides a clear channel to ensure that work is completed to the best standard.
What's been the most rewarding project/element of business you've worked on so far?
I really enjoy advisory work—it's definitely where I think we add the most value as clients really appreciate what we do; it allows us to really get to know how clients' business works. We have meetings where we will visit the client's factory, for example, and really gain an understanding of how their products are made and the tests that go into it. We then assess them to see if they can claim any R and D relief from that. This provides a lot more insight into the business.
Is there a large graduate intake at RSM? Do you get the chance to work together and socialise with other graduates?
We have a pretty large intake. At the start, we all meet on the training days, and this continues throughout the year. It's nice to recognise familiar faces! In the Birmingham office, we have a good intake which is quite social; most weekends, people are going for drinks or lunches.
To find out more about life at RSM, check out the firm's profile.