Retail continues to suffer as Claire's Accessories files for bankruptcy
23/03/2018
Claire's accessories has become the latest major retailer to succumb to debt, filing for bankruptcy in the US. The company will see a £1.3bn cash injection from lenders, and the retailer has been quick to stress that stores - including 378 in the UK - will remain open for now.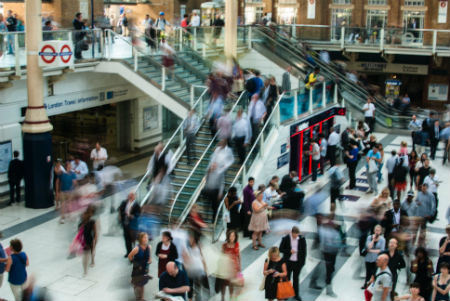 2018 has been a weak year for the retail sector, which is the UK's largest industry, employing around 15% of the population as of 2016. Toy giant Toys R Us and electronics store Maplin have both collapsed in recent weeks, while high-street fashion brand New Look will shrink considerably following a vote from its creditors to close up to 60 stores, and reduce the rent at a number of others. It faces competition from online alternatives, such as Asos and Boohoo, neither of which pay overheads for physical stores.
Consumer spending has slowed due to inflation rising to 3% - a figure which puts a price hike on imported goods. Consumers are also a facing slower wage growth in comparison to this inflation figure.
But the problem also has its roots in long-term shifts in shopping habits. Online retailers have thrived, with e-commerce proving to be a faster and more efficient shopping experience for customers who simply don't have the time to visit physical shops.
As shoppers turn their backs on high streets and retail parks, some brands are scrambling to change their formats. Marks & Spencer will revamp its shop floor format in 45 shops, focusing less on clothing - which is performing poorly - and devoting space exclusively to food. House of Fraser stores could also be changing features of stores to relieve finances, with some spaces being returned to landlords.
Yet with the ONS reporting a 0.8% sales increase in February, things could look a little brighter for retail. With the disappointing sales of the Christmas months fresh in the minds - and the balance sheets - of many UK retailers, it remains to be seen whether this increase will be enough to stabilise the ailing sector.