Quickfire Quiz: A Day in the Life of a Corporate Risk Analyst
01/03/2017
There's more to do in the banking world than you might think, and here at AllAboutFinanceCareers we want to show you all the different aspects of finance you could experience. In that vein, we sat down for a quickfire bonus quiz with a Corporate Risk Analyst from the London Institute of Banking and Finance, to see try and sum up their working life in just 12 questions!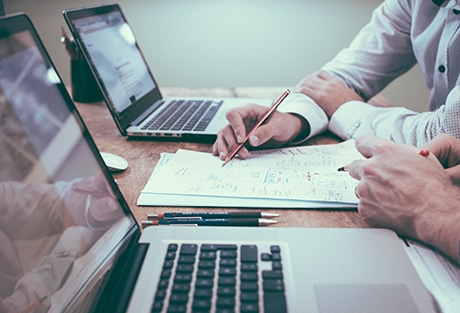 1. What time does your alarm go off?
6.30am
2. When do you usually arrive into the office?
8.30am - Usually around this time depending on how Southern trains/strikes decide to be that day!
3. What's the first thing you do once you arrive?
Wait 10 minutes for my laptop to load, then check to see what credit risks/triggers have been flagged up for the portfolios I manage
4. Describe the morning, e.g. going over emails, meeting clients, checking news etc.
Generally after checking for credit risk triggers, the morning will be spent checking emails and diarising and prioritising tasks for the day. It is also a good time to check in with team members so we can plan co-operative tasks accordingly. If there are client meetings that morning/afternoon, there is some preparation involved (briefly analysing latest set of financials and other relevant information).
5. What happens at lunchtime?
Lunch is normally a working lunch (sandwich at the desk) unless it's with clients for entertainment/meeting purposes. There are also team lunches for recognition or general social catch-ups.
6. What does a typical afternoon look like?
The role varies so much there is no such thing as a 'typical' afternoon. Some days it can be quite compliance focused due to the changes in the industry. Some days it can be quite customer focused, if there are complex transactional queries or other queries that need to be investigated.
7. How do you assess your progress for the day?
Best practice is to try to get into the habit of creating a checklist or to-do list for the day. Without one I would struggle to remember half the things I have to do! Then as you go through you either check them off or diarise them for future days. It is helpful to use the email program for alerts/calendar entries for reminders.
8. What's the best thing about what you do?
Every day is different, and there are many challenges due to that but the fulfilment and satisfaction you get is worth it. This can be either from clients who appreciate you having fixed something for them, or from colleagues/managers who appreciate your efforts.
9. Are there any downsides?
Although the industry as a whole is fully geared towards compliance, there is still masses of red tape to go through to get things completed and off your plate. It can feel like a drag doing the simplest of things which may require further sign-offs from above before it is complete. That combined with the processes and systems can be challenging to manage.
10. What time are you home usually home?
Usually around 7.30pm. It can vary depending on the day, but my employer believes in flexible working so if I wanted I could leave earlier or work from home if absolutely necessary.
11. What do you know now that you wish you'd known when you were leaving university?
That even if you know nothing, your observations and input will be appreciated to the team you are with. Whilst we are always told so, there really are never any stupid questions; and usually it's the simplest questions that experienced individuals sometimes overlook.
12. What single piece of advice do you have for today's finance and business graduates?
Keep up with current events, and think about knock-on effects for yourself, colleagues, your organisation and your clients. Just by training your mind to apply that thinking you will be one step ahead of any potential challenges you face.