Not-so-happy meals: Mcdonalds workers strike for first time in UK.
04/09/2017
The Mcdonalds logo is one of the most ubiquitous in the world - but today in London, it was not to be celebrated. For the first time since it brought its burgers to the UK in 1974, workers at the fast food giant have gone on strike over poor wages and unstable contracts.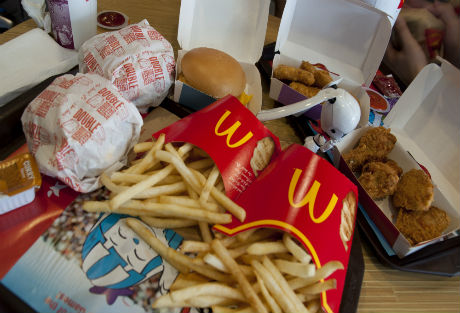 40 employees at the Cambridge and Crayford branches of Mcdonalds gathered outside the Houses of Parliament, London. They were supported by members of the Shadow Cabinet, and the group also included people dressed as the Mcdonalds mascot, Ronald Mcdonald - but with an 'evil' twist. Workers at Mcdonalds are not unionised, so today the Bakers, Food and Allied Workers Union represented them - after finding that at the two striking branches, 95.7% voted in favour of a strike.
Workers from the two branches had individual accounts of poor conditions and negative experiences, but the strike focus was on the fast food giant's use of zero hours contracts, lack of union representation, and low wages. They accused Mcdonalds of prioritising profit over their rights.
Zero hours contracts, and the industries that implement them, have come under fire on several occasions in the past few years - workers at Deliveroo and Sports Direct have expressed similar sentiments to those who went on strike from Mcdonalds today.
Mcdonalds said that those striking represented 0.01% of its workforce, and that the dispute was part of its "internal grievance procedures". Whether the McStrike will grant workers the £10 per hour wage they have proposed, and the changes to employment contracts, remains to be seen.