MBA: The Postgraduate Business Brand
02/08/2016
There's a lot of information about on which postgraduate business course you should take or the differences between them. We sat down with Simon Healeas, Deputy MBA Director at Westminster Business School, to discuss what the MBA offers and why it's specifically useful for budding finance professionals.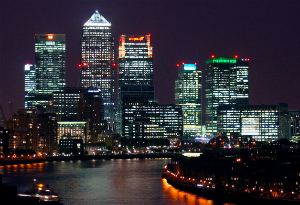 Having decided to do an MBA, the first question to ask is "Where?" A number of factors should inform this decision. Crucially it is important to choose a business school that meets your needs, for example, if you require a more personal touch with an emphasis on collaboration and cultural diversity then ensure the programme reflects this.
Ask yourself, what is the number of students in a typical class? Is a lot of the assessment coursework-based involving teams or is there more focus on individual exams? Does the ethos of the MBA lean towards soft skills (e.g. leadership, emotional intelligence) or hard skills (e.g. technical knowledge, quantitative analysis? How international is the curriculum? In answering these questions, you will get a sense of whether a specific MBA programme is aligned with your personal values.
In order to gain a better understanding of the different programmes available, visit selected business schools; websites and prospectuses only present a limited perspective. Equally important is a sense of the staff, students, alumni and physical location of the host institution.
Talking to current MBAs is particularly enlightening. That way those difficult questions which don't form part of the marketing mix can be answered. Seek out those business schools which allow you to draw the most informative and richest picture of their offering.
The motivation to do an MBA often relates to career development. It is important to ascertain how committed the potential business school is in this regard. A good sign is when students' personal and professional development is actually embedded in the curriculum. Networking opportunities, employers' forums and active alumni are also healthy pointers for those intent on improving the trajectory of their careers.
And finally, in making your choice, ensure the business school is AMBA-accredited. The Association of MBAs acts as a guarantor of quality with its commitment to the highest levels of professionalism in business education. The fact that only 2% of MBA programmes have their endorsement bears testament to the exacting standards required of accredited institutions.
There are a number of specific benefits of an MBA to a finance professional:
1. At the heart of an MBA is a strategic approach that draws on all aspects of an organisation. By virtue of their training and experience finance professionals tend to focus, not unreasonably, on the quantitative aspects of performance. An MBA is a postgraduate qualification that ensures a much broader approach is taken to challenges facing an organisation. Finance professionals are often technical specialists; an MBA emphasises the links between different disciplines, for example, marketing, HR, and economics. As such it engenders a mind-set that recognises that in a shrinking world ambitious employees must think and act beyond the confines of their particular discipline.
2. An essential element of successful leadership is the ability to understand a complex problem from different perspectives. Typically the training of finance professionals is underpinned by right-wing ideology. Indeed much of the training material is based upon the Anglo-Saxon model of capitalism which places great significance on the narrow pursuit of profit. An MBA, however, provides different perspectives. In addition to scenarios relating to companies, practical examples from the public sector, charities, and not-for-profit sector are also examined and explored. So too are the needs of different stakeholders such as creditors, suppliers, competitors, tax authorities, and environmentalists. Recognising different points of view allows MBAs to improve their emotional intelligence and become better leaders.
3. All major professional bodies keenly promote their subject area; accountancy and finance are no exceptions. In both formal and informal ways, an MBA inculcates in finance professionals a recognition of the value of other professions and access to their members, thereby promoting a better understanding of business and ultimately improved decision-making.
4. An MBA provides space to critically reflect. By reflecting on experiences and emotions - and the lessons therein - the finance professional reaches a higher level of understanding. Normally the "day job" does not allow such a luxury.
So, if you have the time, money, and, above all, ambition, start your preparation for an MBA!