Insight Days/Spring Weeks
30/07/2015
As it becomes more and more competitive to get into grad schemes and even internships, it's become more and more important to get your foot in the door of the industry you want to work in early on, and this applies to nowhere more than it does to the Finance industry. What this has led to is a series of programmes designed for first year undergraduates, known as either insight days or spring weeks.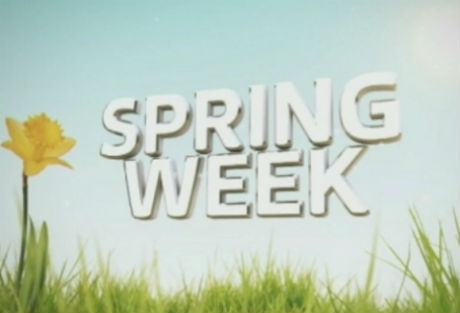 They are a fantastic way to get to know more about the industry, the role you're looking at, and the particular firm that you're interested in. The programmes range from half a day to a fortnight, and are often a great way to put your name right up in the mix for an internship the year after.
Here at AllAboutFinanceCareers, we've compiled for you (because we're great) a list of some of the places that offer these schemes, and we've tried to include as many of the biggest firms that we could. This is by no means definitive, and you need to find what you're interested in and research it thoroughly yourself, but it's a good place to start.
The last bit of advice we have to offer is to get your applications in early – some of these will close when application numbers get too high. Read the websites, apply sensibly and to things you're really interested in and you'll have the best possible chance of getting your foot in the door early and getting your career off to a dream start!
Bank of America Merrill Lynch – Applications open in September for Spring Programmes, and they're available all over the world.
Barclays – Barclays offer a whole host of different programmes across all sorts of areas. Keep an eye on the website, everything opens on September 1st.
Blackrock – Blackrock only have an internship scheme on this website, but they've been known to offer first-year schemes in the past and are rated as a top graduate employer so definitely pay attention to their Blackrock on Campus site, linked above, for any openings that might come up.
BNP Paribas – This is a one-week spring insight programme in the London office offering an insight into the company and is well worth a look.
Citi Group – Citi Quest is a one-week spring programme if you know banking is the path for you. CitiScope is a three-day teaser to help you find out! There's also a specialist Women in Business programme to have a look at if you satisfy the criteria.
Credit Suisse – all sorts of programmes are available here in a host of different areas, and all around the world. Credit Suisse's internship scheme is widely lauded, so this could be a great place to get your foot in the door.
Deloitte – perhaps the earliest opening of all the schemes, with 'First Dibs' already opened for 2016, Deloitte offer summer vacation schemes as well as Spring into Deloitte, a two day residential course. Get in early here as Deloitte often close their process once their quota has been filled.
Deutsche Bank – The 'Spring into Banking/IT' course is new from dB and offers a one week induction into everything Deutsche Bank and the financial industry.
EY – offers EY Insight Days and Evenings, a three-day Leadership Academy and a Discover EY two day programme in audit and tax aimed at first year students. There are always limited places at EY so get your applications in early.
Goldman Sachs – they hold two, week-long, divisional spring internship programs which are aimed at first years and designed to help you understand what the company is about.
HSBC – a UK work experience programme is the HSBC offering, which gives an insight into global banking and markets. HSBC also offer summer internships for first years offering placements in retail banking and wealth management.
JP Morgan – JP Morgan offer two separate week-long events and they are aimed at those with an interest in investment banking. 'Spring Week: Inside the Industry' offers a unique insight into investment banking and the risks associated with it. 'Spring Week: Experience the Markets' is aimed at those set on joining the sales, trading and research areas.
KPMG – KPMG haven't revealed much yet, just that they're 2016 programme will be opening soon, so this is one to keep an eye on. Their First Year Insight Programme debuted last year and received rave reviews so make sure you keep checking the website.
Morgan Stanley – the weeklong Spring Insight Programme gives a synopsis of sales and trading within the company, as well as equity research and real estate investment.
PwC – The Talent Academy is aimed at first years and there are three distinct pathways that can be taken. They're two days long each and give an insight into the particular area of interest.
Rothschild – first year spring insight in Global Financial Advisory (GFA), for students considering a career in financial services. Gives a further historical insight into the company.
Royal Bank of Scotland – Spring Weeks are available in Edinburgh and London, in the following areas: Corporate & Institutional Banking, Commercial & Private Banking, Services and Support & Control Functions. Courses run in April.
Towers Watson – This year's insight programme for first years isn't open yet but they run at Easter and offer an insight into the different consulting streams – courses run in London and Manchester.
UBS – UBS offer a range of programmes for first years including a one-week introduction to investment banking, which gives a possible fast-track into a summer internship the following year. There's loads of options so make sure you scope out the website properly before deciding down which route to apply.