In conversation: Grace, ACA Trainee at Moore Stephens
23/02/2016
So you're interested in accounting, but who should you work for? We sat down with Grace, an ACA trainee at Moore Stephens, who works within Corporate Audit in their Reading office, to get the lowdown on what life is like at Moore Stephens.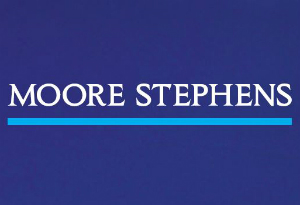 AAFC: Tell us a little bit about yourself?
I have been part of the audit team in the Thames Valley office for nearly two years. As an ACA trainee, I'm mid-way through my professional-stage exams. Prior to this, I worked in merchandising at the head office of M&S, having graduated from King's College London with a degree in Physiology.
AAFC: What's your experience of MS been so far?
MS is a welcoming and friendly firm. I am expected to work hard, but I'm supported by encouraging and down-to-earth colleagues who always make time to offer help and advice. I have been privileged to work on a wide variety of audits, gaining an interesting insight into many industries including the education sector, technology sector and even the pig-farming sector!
AAFC: What's the social life like? What out of work activities are there to get involved in?
At the Thames Valley office we have a close-knit team of ACA trainees. As an office we often make time for pay-day drinks or the occasional team lunch in town. The trainees are part of the Thames Valley Young Professionals net-working group, as well as the Thames Valley Chartered Accountant Student Society (TVCASS).
These give us the chance to get to know other young professionals in the area, both within the accountancy world and from other professions such as law and banking. We are able to attend various net-working events such as a casino or wine-tasting nights, as well as attending the annual TVCASS ball!
AAFC: What's been your funniest/best moment?
My best moment was carrying out a stock take at a pig farm in Somerset. I had to arrive at 8am for a delivery of 2,000 piglets, and spent the day counting them off the lorry, with the farmer! This is not something you would imagine the typical 'accountant' doing, but certainly a fun experience I'll never forget!
AAFC: What's been your biggest challenge?
My biggest challenge has been juggling exam studies with my day job. It is very hard work, requiring good time-management and organisational skills, but you are rewarded with a huge sense of satisfaction as you pass each stage of the qualification – it's definitely worth it!
AAFC: What will your next career move be?
The best thing about the ACA is that it opens so many doors. It is impossible to say where I'll be in five years' time as there are so many options, but at this stage I am hoping to be able to progress through the firm and see where that takes me.
AAFC: If you were to give someone one reason to join Moore Stephens what would it be?
The fact that you are given so many opportunities and so much responsibility early-on in your career. This is something I believe is unique to MS and sets us aside from both larger and smaller firms, where such opportunities are not as abundant.