From the city to the valley: the finance professionals heading to a career in big tech
28/05/2019
You might think the tech world is only open to those specifically trained in that field, but over recent years it's become home to professionals from a seemingly very different world: the city.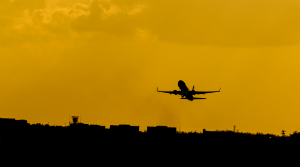 A trend has been developing for city bankers and even politicians—such as Nick Clegg—to take up tech jobs, especially in the industry's spiritual home of Silicon Valley. Whether it's the pull of a less formal work environment, the idea of a new challenge, or the transferrable skills professionals can take from the city to the tech industry that explain this phenomenon, it's something of which those studying business and finance should be aware.
Who's made the move?
Sameer Syed works in strategic partnerships at Google, where he's responsible for building, managing and growing relationships with large media partners. Previously, he worked in corporate and business development at Tremor Video, where he was responsible for evaluating partnerships and assessing acquisitions to complement product development and strategic initiatives. Prior to Tremor, Syed worked at ad-tech start-up Genesis Media, where he helped bring their product to market and grow their partnerships.
This might read like a tech professional's CV, but he actually started out in finance. In 2012, Syed had worked at JP Morgan for about five years when he decided to move on. It wasn't just a new bank he was after, or a different role, or switching out of investment banking. He wanted to get out of finance completely.
"Working in a bank is safe," he told the Business Insider website in 2017. "You get paid well. You know what to expect. And it's very much the same thing every day. It's much more secure. I'd always been interested in tech. It was an area that I actually would have liked to have covered, even in finance, but the opportunity just wasn't there."
So Syed started networking, submitting applications, and eventually lined up a few interviews. Unfortunately, his CV seemed to work against him.
"They didn't understand a word I was saying," Syed said. "They were like, 'Oh wow, this guy's super finance. Probably not going to be a good fit. Probably not the right guy for what we want to do here.' I was so used to creating the finance résumés and talking about deals and transactions and the millions of dollars that we've helped raise for companies. No one really cares at start-ups."
He was overusing financial jargon too, both in his interviews and on his CV, so he eventually realised—with the help of others like him who had already made the transition into the start-up world—that he had to present himself in a more relatable light: there are plenty of similarities between the finance and tech industries, but over-formality and unnecessary, almost elitist terminology isn't one of them.
"I struggled a lot and then I met some people through my networking who were also ex-bankers working at start-ups," Syed told Business Insider. "They gave me advice: 'Take some of that stuff off your résumé. Simplify it. Put it in terms that a normal person can understand who doesn't work in finance. You have to really translate your financial skill set into something that can be valuable at a start-up.'"
Eventually those suggestions paid off. Today, as well as the job at Google, Syed hosts a quarterly roundtable called Wall Street to Silicon Alley, a group that helps financiers transition into the world of tech. Syed said that since he's switched industries, he's been inundated with requests from people looking to make a similar change.
Someone who's moved into the same world but from a different background in the city is Nick Clegg. The former politician—who served as the UK's deputy prime minister from 2010 to 2015 and as leader of the Liberal Democrats from 2007 to 2015—was recruited by Facebook last year, as head of its global affairs and communications team.
The new job might at first seem a far cry from Westminster, but with the global outcry over the Cambridge Analytica scandal— in which a third-party analytics company illegally obtained the personal data of some 87 million of the platform's users—Clegg's position at Facebook isn't a million miles away from that of a politician putting out public-relations fires and appealing to the electorate.
In fact, no fewer than 17 former politicians and political advisers now work for tech giants including Google, Facebook, Twitter, Uber and Deliveroo, according to a list compiled by the Politico website.
Clegg's very specific political background makes him well-suited to this particular role. The main challenge to Facebook is coming from the European Union (EU), and as he was an MEP from 1999 to 2004, he knows his way around Brussels. As the EU Commission explores how to regulate Facebook more strictly, and Margrethe Vestager—the competition commissioner—examines its tax arrangements, who better than a former MEP to lobby and navigate Brussels on behalf of Mark Zuckerburg?
In October 2018, in a Facebook post (naturally) published the day of his appointment, Clegg detailed his brief at his new employers. "Facebook, WhatsApp, Messenger, Oculus and Instagram are at the heart of so many people's everyday lives—but also at the heart of some of the most complex and difficult questions we face as a society," he said. "The privacy of the individual; the integrity of our democratic process; the tensions between local cultures and the global internet; the balance between free speech and prohibited content; the power and concerns around artificial intelligence; and the wellbeing of our children.
"I believe that Facebook must continue to play a role in finding answers to those questions—not by acting alone in Silicon Valley, but by working with people, organisations, governments and regulators around the world to ensure that technology is a force for good."
Also working in tech by way of Westminster is Nick Pickles, a former Conservative adviser who now works for Twitter in a public-policy role. The senior strategist, who has worked for the social-media platform first in the UK (2014) and now in the US (from last year), is also a former think-tank boss and even once ran as a Conservative party candidate.
He set out some of his thoughts on the relationship between politics and policy in a tech company on (aptly) Twitter, in October last year.
"[T]he interplay between government and industry is one I've long been sceptical of, especially where procurement or specialist regulation is involved," Pickles wrote. "There should be a much more robust framework to slow down the revolving door across every sector, and anyone who has worked in politics knows the current system of no contact on specific lobbying issues is inadequate.
"That said, lobbying has always been a tiny fraction of my time in the tech industry. Far more has gone into finding solutions to the pressing public-policy issues of the day and working with colleagues to address the challenges that are posed by tech." Further down, Pickles summed up one of the real draws of working in big tech for many of those starting in politics. "Me? I'm an idiot from Wakefield who somehow stumbled into a job that was beyond my comprehension when I was made redundant back in 2010 and moved to London without a job. I owe a huge debt to many people who have given me a chance," he posted. "But here I am, in California."
Like Facebook, Twitter could be seen as being in need of people accustomed to the rough and tumble of politics—especially when it comes to accounts linked with terrorism, extremism or to online abuse. The platform removed more than 270,000 accounts around the world for promoting terrorism in the second half of 2017, according to a transparency report. Twitter has also removed the accounts of several high-profile right-wing activists in the UK and US, including Britain First and Tommy Robinson in the UK.
This shows how those moving from politics into tech can have an impact, but not all people shifting from the city to this industry necessarily break completely with their old world. Lawrence Calcano is chief executive of iCapital Network—a fintech company—having started out in banking. He was a partner at Goldman Sachs, where he spent 17 years, serving as the co-head of the global technology banking group of its Investment Banking Division.
He began collaborating with iCapital shortly after its founding in 2013 and formally joined the company in 2014 to lead the firm's key strategic and business-development initiatives. A former senior investment banker now running a fintech company, Calcano now combines finance and tech: his platform provides due diligence on, and enables investments in, hedge funds and private-equity firms.
Speaking to FintekNews in October 2018 about the two worlds he bridges, he said: "I've been working in the financial technology space for almost all of my career in a number of different roles and forms. I have always believed in the power of technology and growth-oriented companies to drive important changes in the financial-services industry, and I've worked with thousands of companies in the space.
"It's incredibly challenging and enjoyable as a professional to work in the fintech sector, which is constantly evolving to create new opportunities, and working with a team like iCapital's that's emotionally invested in the mission and client success adds to the excitement."
Transferrable skills & shared characteristics?
Maybe it shouldn't be surprising that so many people transition from the city to the valley, given that if you have a talent for operating in one you probably will be successful in the other—the two spaces aren't as different as they might first appear.
Lawrence Calcano told the eFinancialCareers website in March last year: "Given that we're dealing with large RIAs [registered investment advisers], custodians, broker-dealers, private banks and family offices, it's very important to bring people in with a strong understanding of the financial-services industry, whether that's experience working at a Goldman, Morgan Stanley, Credit Suisse or BlackRock.
"We need to understand how our clients think, and people who have grown up in the financial-services marketplace have an understanding of the issues and challenges our clients are trying to address," he says.
"A lot of times people think fintech is about coming up with a new whiz-bang type of capability, but the reality is that to be a successful fintech company, you have to have innovative technology, a high level of reliability, a service-oriented culture, a deep understanding of your clients' issues and apply cutting-edge tech to solve those issues."
Prasant Sudhakaran, co-founder and director of corporate development at Aingel, explained to eFinancialCareers why tech can be a good home for previous finance professionals: "The ability to look at numbers, distill a story from it and manage a team is something that's directly transferable from a traditional finance career."
Personality traits matter as well, said Philip Lang, co-founder at Triplemint, in the same piece: "Finance has a number of transferable skills in tech. The three things I think are most relevant are excellent excel/powerpoint skills, attention to detail and work ethic. Many people like to think there's a great divide between finance and tech, but the reality is that Google battles Goldman for recruiting top talent out of college."
Sameer Syad, whose move to Google was discussed earlier, told Business Insider in 2017 how finance professionals can avoid scaring off tech opportunities on their CVs by highlighting their transferrable skills in terms that anyone can understand.
"If you're talking about a financial model that you built, you can talk about all the detail that went into building that model and understanding the business that you're translating into that financial model," Syed said. "Talk about how you analyse data and how you look for trends. Those kinds of things are important to start-ups. You can go to an operations role at a start-up and maybe apply some of those skills."
Syed also credits his time in finance with sharpening his attention to detail—another necessary skill in tech. "When you're sending out emails when you're working in banking, you have to be super detail-oriented and make sure that there's no mistake and no errors," he said.
"Every presentation you put together is very nicely done. The formatting is perfect. Everything is great. That kind of stuff is super valuable."
Syed also said that that, despite the stereotypes about stuffy, rigid bankers, flexibility is a trait that most financial professionals have been trained to embrace—and that stands them in good stead when navigating tech.
"You develop an ability to adapt very quickly and learn about new products very quickly," he said. "That's one of the things that I always tell people, to make sure they can demonstrate that in an interview with tech start-ups.
"Explain that, 'I can pivot very quickly and pick up a new product or understand a new concept very quickly because I've done that in investment banking. I've had to understand new regulations that will have an impact on my client, or if I'm working with financial products I need to understand all the products.'" Rather than presenting a challenge for those moving into the city, this phenomenon should be seen as an exciting opportunity: by getting job-ready for one older, established industry, you're also making yourself a candidate for a younger, dynamic and shifting one. The best of both worlds.