From Mad Men to Maths Men (and Women): why STEM graduates are going into advertising
22/02/2017
One of the best things about doing a STEM (Science, Technology, Engineering or Mathematics) degree is the variety of careers open to you after you leave university.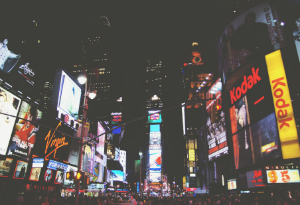 The skills & experiences acquired are widely applicable across industries & professions, and STEM grads demand some of the highest starting salaries available.
Finishing university, having completed a challenging and incredibly valuable degree, can be a really exciting time. But for many people in this situation, it's quite daunting. What do I do next? What career path should I go down? And who is going to hire me?
Unfortunately, far too many graduates are nudged towards a single career path that isn't always right for them. Computer science graduates are expected to be software developers. Engineering graduates are expected to be, well, engineers.
And then there's the financial services sector, which hoovers up graduates faster than you can say "Greed is Good!", but doesn't always appeal to people's desire to do good and make a difference.
Not everyone wants to spend the rest of their lives working within the confines of their degree subject. For others, the chance to apply their technical knowledge in strange and unusual ways is precisely what gets them up in the morning. Increasingly, this is what graduate recruiters are after – ambitious people with the world at their feet, who can combine sound "hard" skills with the creativity and imagination needed to seize new opportunities.
Having graduated from the University of Edinburgh with a degree in Mathematics, I soon realised that I wanted a career that wasn't just about technical skills, but that also rewarded imagination and creativity.
I found this in the advertising industry. It's an industry people know surprisingly little about (ironically!), but provides technical people with the perfect arena to develop passions, and hone their skills.
When we launch campaigns, we do so with cutting-edge technology and measure our success using an array of advanced statistical & algorithmic techniques. Yet we also have to think creatively, developing ideas that will connect with people and make a real impact. As an example, I use my maths and programming skills to build a Markov model, a statistical technique used for modelling complex systems, for our clients' digital marketing efforts. And while that satisfies the analytical part of my brain, I must also think creatively to bring my models to life and change how our clients think about their product or brand.
The breadth of industry experience it provides is incredible. I've worked for journalism brands, energy, telecomms, beauty, online gaming, book publishing…and plenty more – including finance! So for those keen to maintain the breadth of skills they enjoyed using at university, this industry makes a lot of sense.
Agencies are also typically run with a very "flat" organizational structure, and encourage all employees to push boundaries and make a change. And although there is still much to do, advertising is considerably more open to tackling diversity than many other industries, especially compared to the tech and financial sectors.
Advertising has a vast amount to learn from technical people and equally, the industry can offer extraordinary opportunities to some of our brightest graduates. It's no surprise then that so many companies are investing heavily in recruiting, and it's why the company I work for launched its Maxus Launchpad entry level scheme. Open to grads and non-grads alike, our "Launchpad-ers" apply rigour in their thinking, and have the flare to spot opportunities for our clients and aren't afraid to speak up. In my experience, those with technical backgrounds are brilliant at this.
Most importantly though, advertising is the place where ideas live and breathe. It's our role to make good ideas travel – a better razor, faster broadband, a warmer home – and technical people occupy the front lines of that ambition, now and into the future. If your answer to the question "what do you want to make?" is "things happen" then I can't think of a better place to be.