Former Bankers In The New Cabinet
14/05/2015
The revolving doors linking the City with Westminster are nothing new. But just who's who in David Cameron's new cabinet?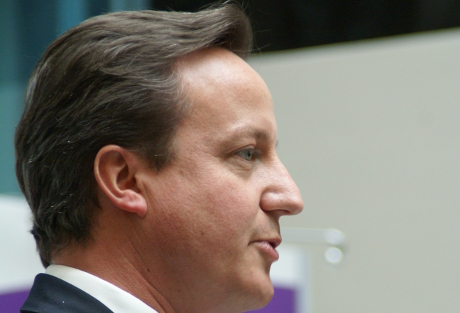 Let's start with the big guns. Theresa May, the Home Secretary, worked at the Bank of England between 1977 and 1983. Also from 1985 to 1997, she was a financial consultant and senior advisor in International Affairs at the Association for Payment Clearing Services.
The new business secretary, Sajid Javid, perhaps has the most illustrious financial career of the lot. From university, Javid joined Chase Manhattan Bank in New York. By the age of 25, he was the youngest vice-president in the history of the bank. He then became a director at Deutsche Bank in 2000, becoming managing director in 2004. He jumped on a plane to Singapore in 2007 to become head of credit trading, equity convertible, commodities and private equity businesses in Asia. He was also a board member of Deutsche Bank International. It was reported in the Evening Standard that Javid was earning around £3m a year before leaving to pursue a career in politics, which would have meant taking a 98% pay cut.
Mark Harper, who is Chief Whip for Cameron, joined Big Four firm KPMG way back in 1991 as an auditor and later qualified as a chartered accountant. In 1995 he joining Intel Corporation as a senior financial analyst, later becoming finance manager and operations manager. He set up his own accountancy practice in 2002.
Next up is Amber Rudd, the Energy and Climate Change Secretary. She worked at J.P. Morgan in both London and New York, and also later worked in venture capital.
International development secretary, Justine Greening, qualified as an accountant and worked at PwC, GlaxoSmithKline and Centrica before entering politics. Additionally, Greg Hands, Chief Secretary to the Treasury, worked on the trading floors of London and New York. Matt Hancock, Minister for Cabinet Office and paymaster general, minister for efficiency and civil service reform, has also previously worked at the Bank of England. Ros Altmann, Pensions minister, worked at Chase Manhattan, Rothschild International Asset Management and NatWest.