For a successful career in finance, you need to understand these trends
29/01/2019
Do you want to succeed in the field of finance? Then, you must be prepared to handle the ever-changing and dynamic environment. Over the last few years, the role of CFOs and COOs has drastically changed. The performance of these is under the microscope of the government, stakeholders, and other market analysts. This has been brought about by the recent financial scandals in the UK corporations and those operating in the Wall Street financial district.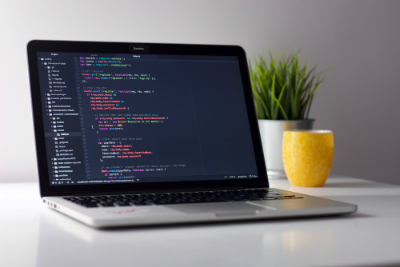 As a senior financial executive, shareholders expect you to understand the past, manage the present, and create the future of the business. It's upon you to demonstrate that you can be able to mitigate the challenges of the global market and emerging technological risks. One aspect that will help you to remain relevant and have a competitive edge is understanding the trends, which you can quickly learn through the online courses in finance.
Digital transformation is now a reality and is affecting all sectors, including finance. Recent studies show that financial institutions are undoing many complex challenges through changes in technology. As the industry continues to become more robust and risky, you need to grasp and incorporate these trends.
Blockchain technology
The blockchain is now becoming a critical technological trend in the financial industry. Banks and other financial institutions are finding innovative ways of using this technology. Apparently, hackers have become more sophisticated, and the only way to counter their threat is by using a technology that provides reliable and secure transactions. Any CFO who does not understand the interconnection of computers for a single transaction platform, the blockchain, is doomed.
Digital currency
In 2018, the UK recorded all-time high transactions through bitcoin and other digital currencies. This demonstrated that there is an unending appetite for less physical currencies. Many banks have remained cautious about this trend. However, it appears that every person out there is interested in digital currencies. They have perpetual benefits, and sooner or later, financial organisations have to do something about it. You cannot ignore the future the world's currency and expect to be competitive.
Use of Fintech firms
As you have already noted, customers are moving towards new methods of managing and spending their money. Mobile banking is almost becoming obsolete as customers seek financial services from FinTech firms. These entities offer more freedom, and they are exempt from the regulations that govern traditional banking institutions. Prospective CFOs should understand the influence of FinTech firms as they are having a significant impact on refinancing, crowdsource funding, and borrowing money. Customers prefer these institutions as they are easy to deal with and have flexible terms.
The changing banking sector
You are already aware that brick and mortar banks are dying. Well, let's use some facts. According to Forbes Magazine, about 35% of the UK citizens have not gone to a credit union or a banking hall within the last five months. Reason being; these people are using mobile and online banking for their financial transactions. Therefore, as a bank Chief Operating Officer, you need to devise strategies that will help your company remain relevant despite the impending changes.
The boom of big data
Data science has now penetrated in every industry. The financial sector is a sector that deals with huge data. This explains why the industry is in need of professionals who can be able to analyze data and come up with conclusive information that can be used in decision making. Financial institutions are collecting huge data on a daily basis, and unless it is analyzed, it will be of no use to the company. It is upon you to understand machine learning and artificial intelligence which are core technologies in data science.
Business outsourcing
As a prospective financial executive, you need to understand business outsourcing and its implications in business. It might not be a tech trend, but it is a strategic hack that financial entities are using to reduce operational costs and enhance efficiency by making their operations lean. Leading financial organisations have acknowledged that some products and services are better done through outsourcing. By doing this, companies are utilising competency and equipment owned by other entities for their benefits.
As you can see, it is all system changes in the financial sector. As you embark on the long career in this field, these trends should no scare you but should be the motivating factors that keep you ahead of the game. Understanding these trends provides the most basic weapon that can help you to be resilient, competitive, and demonstrate your prowess to prospective employers.