Financial Services Firms Named As Top School & College Leavers Employers
19/05/2015
A number of banks and financial and professional services firms have been ranked as the top employers for school and college leavers in the UK.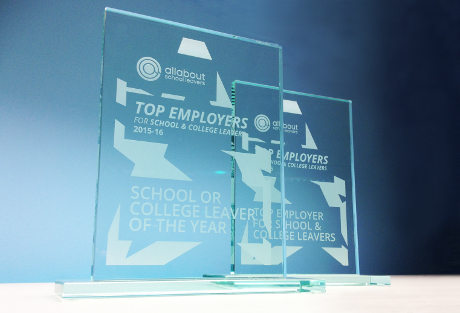 Visa Europe, Nomura, Deloitte, EY and BDO all featured in the top ten in the AllAboutSchoolLeavers Top Employers for School & College Leavers. Baker Tilly, JP Morgan, PwC and Mazars also featured.
A number of firms also picked up an award at the ceremony, which was hosted at London's Oxo Tower. The awards were voted for by school and college leavers themselves, and Nomura were deemed to have the Best intermediate Apprenticeship. Visa Europe took home the award for Best Higher Apprenticeship. Deloitte's school leaver programme won the award for Best Opportunities for Skills Development, with EY's school leaver programme winning the award for Best Opportunities for Career Progression.
Additionally, EY won two awards that were decided by an expert judging panel, Most Innovative School & College Recruitment Campaign and Best Use of School & College Engagement in a Recruitment Campaign.
BDO won the award for Best School & College Leaver Recruitment Website, an award decided by a student judging panel.