FinanceCareers Blog: The EU-Mercosur free trade deal, gender diversity in FTSE companies and more
03/07/2019
In this week's edition of AllAboutFinanceCareer's Blog, we take a look at the implications of—and reactions to—the new EU-Mercosur free trade deal, why the Swiss stocks are barred from trading on EU exchanges, and a recent report suggesting FTSE top company boards are still behind in gender diversity.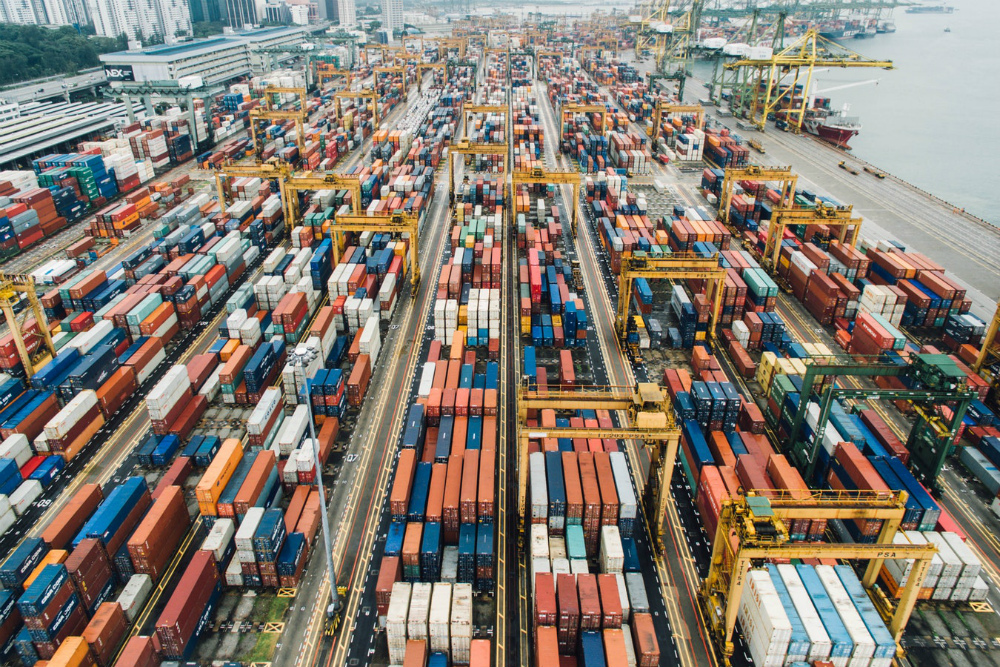 EU-Mercosur free trade deal
Almost 20 years after talks of a trade deal first took place, the EU-Mercosur free-trade deal looks set to be finalised. The trade deal would create the world's biggest free-trade area, encompassing nearly 770 million people from Brazil, Argentina, Paraguay and Uruguay, as well as the 28 countries forming the EU bloc. Together, both sides trade more than €88 billion in goods and €34 billion in services every year.
The deal includes more than just trade-related objectives. Most importantly, the deal aims to secure tariff reductions, with the EU likely to abolish 92% of taxes on Mercosur imports and Mercosur eliminating its duties on 91% of EU goods. Products such as beef, sugar and chicken would be granted more market access, and European companies would be able to bid for government contracts on equal terms as domestic companies. Safeguard mechanisms would also be in place to prevent particular imports from flooding their markets.
Another feature of the deal includes geographic protections, so that certain companies are guaranteed exclusive rights to use geographic place names for their goods, such as 'Parma ham' or 'Champagne'.
The deal is widely seen as a progressive step forward in achieving a rule-based trade that will foster stability and integration, but a number of groups have been quick to express disapproval. The most vocal opponents are European farmers, who have raised concerns over unfair competition and the double standards that are likely to arise in agriculture. Copa Cogeca, a group representing EU farmers, claimed that "agriculture has been the trade-off chapter to facilitate gains in other sectors". Environmental-protection groups have also expressed fears that more beef exports from Mercosur would accelerate deforestation.
Among European leaders, French president Emmanuel Macron appears to be the most prudent, stressing the need for Brazil to stick to its international environmental commitments in order for the deal to go ahead.
This sudden progression of events has been linked to forward-looking South American governments looking to expand their economies beyond the continent—particularly so in Argentina, with the election of the free-market president Mauricio Macri in 2015 and the new government in Brasilia under the leadership of Jair Bolsonaro.
Despite backing from key players during the G20 summit, the deal still needs to be ratified by the national parliaments of all member countries of both blocs, as well as by the European Parliament and the EU Council.
____________
"In terms of women in the workplace, I think we're seeing an extremely palpable shift happening right now where companies across multiple industries are making an effort to promote voices that haven't historically been heard" Nandini Ramakrishnan, Global Markets Strategist at J.P. Morgan
____________
Swiss stocks barred from trading on EU exchanges
Under the principle of equivalence, Switzerland had up until June 30 to align certain political agreements with the EU. But due to an internal lack of consensus, Swiss stocks are no longer authorised to trade on EU Exchanges. This decision will affect almost 300 shares in Swiss companies, since approximately a third of trading in Swiss-based companies takes places on exchanges and trading platforms within the bloc. The possible difficulties encountered by Switzerland in the coming days and months will signal the potential risks to the London financial centre in the event of a no-deal Brexit.
Top companies' boards are still lagging behind in terms of diversity
The Investment Association and the Hampton-Alexander Review have found that 16 of Britain's biggest companies have been named as laggards on female representation. Their report highlights four companies in the FTSE 350 that have no women on their board—despite having released, three years prior, a 33% target of female board members by 2020.
Regarding the FTSE 250, chairman of GlaxoSmithKline Sir Philip Hampton has stated that these companies are "working hard to catch up, but still too many boards have only one woman" and four boards have no women at all. However, the FTSE 100 companies are said to be on track to reach this target.
Firm News
P&O owner DP World has confirmed plans to buy Topaz Energy and Marine, a provider of offshore support vessels for about $1 billion.

Berry Global Group, Inc., the plastic maker, has completed the acquisition of RPC Group Plc by approving a £3.34 billion takeover. The move creates a global leader in plastic packaging products.

Sources claim that the fall of Woodford Investment Management is the result of a lack of due diligence and a bullying culture.
Further reading