Can the Wealth Management Market Remain Lucrative in the Near-term?
24/05/2018
In a recent interview with Bloomberg, outgoing Danske Bank CEO Jacob Aarup-Andersen spoke eloquently about his companies impressive financial returns at the beginning of 2018. Andersen, who is due to become the head of wealth management at the bank, confirmed that the firm has earned a net income of €4.9 billion during the first quarter, which was higher than the initial forecast and industry average.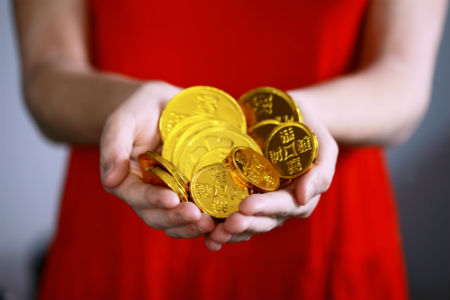 While Anderson was coy when asked about the role that the burgeoning wealth management market had played in delivering such returns, he did confirm that the bank saw this as an extremely lucrative sector in the current climate.
There are other banks and companies that certainly share this opinion. The only question that remains is whether or not the market can sustain its current appeal, particularly in the face of challenges surrounding financial uncertainty and fixed income market volatility.
The scope of the wealth management market, and its potential challenges
Much of the appeal in the wealth market revolves around its immense scope, particularly in large and diverse regions such as Europe. As a conservative estimate, the single market is home to around €18 trillion of individually held financial assets, with this value having grown at a compound annual growth rate of 4.3% since 2010.
This is approximately one percentage point faster than European nominal GDP, and this highlights the available wealth that service providers are able to tap into in this and similar economies.
Given this, and the fact that wealth management delivers average returns on equity of between 13% and 15%, it should come as no surprise that this sector is regularly preferred by capital markets over similar financial services businesses.
Despite this, there's no doubt that this market is facing some significant challenges in the near-term. The first of these is fixed income market volatility, which impacts on low-risk assets that drive reliable dividends and returns. These are a staple of risk-averse portfolios across the globe, while those in retirement also favour these vehicles as a way of safeguarding their capital.
However, there's a growing concern that this market is being subjected to growing volatility, amid rising inflation and changeable base interests rate across the western world. These factors are creating a volatile macroeconomic climate, and one that is likely to impact on credit markets and trigger a marginal decline in dividend stocks and bonds.
Although the underlying lack of wage growth has remained consistent in recent times, this in itself causes another issue. More specifically, there's a danger that the demand for wealth management and investment services as disposable income levels fall, particularly in regions where low wage growth is compounded by high inflation (such as the UK).
Despite this, however, there's evidence that disposable income levels are actually increasing incrementally among various segments, even those approaching retirement. In fact, these levels inched above the peak levels achieved in 2006/07, albeit at a rate of just 0.2% per year.
This represents positive news for the wealth management sector, with incomes managing to rise on the back of falling unemployment across the globe and the impact of benefits payments, tax credits and NI contributions. So, while individuals may be struggling to increase their wages, there are more people earning in the first place and this could potentially increase the client base for competitive and well-received firms.
What About Competition – Can the Market Remain an Attractive Proposition?
It may also be argued that the target market for wealth management firms are high earning individuals, who are less likely to be impacted by macroeconomic conditions and disposable income shortfalls.
Perhaps a more significant concern is the competitive nature of the marketplace, which is thought to be having a negative impact on profit margins within the industry. In fact, profits remain around 20% below pre-crisis levels at present, while the creation of new wealth has also been limited in recent times. Sure, it may be argued that this has more to do with a strained economic climate but falling profits could impact on the attractiveness of wealth management in the longer-term.
Still, the emerging market are poised to negate this issue, with around 60% of the global GDP now being derived by nations such as India, Brazil and China. With 2018 growth rates currently showing a projected difference of 3% between emerging and developed markets, savvy wealth management firms are moving proactively into this space in a bid to create new opportunities and higher client margins.