Accountancy Gender Pay Gap Widens
13/04/2015
Uh-oh. Not the best news for the financial industry, which is stereotypically viewed as an industry that is dominated by white, middle-class blokes.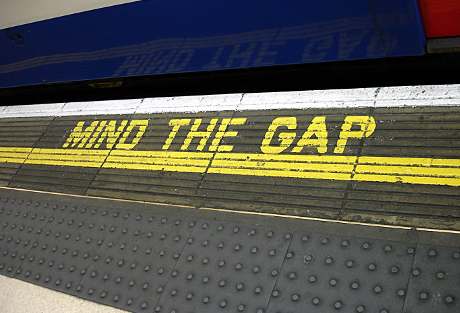 Male chartered accountants earn an average salary of £100,000! However, women only make £63,000. Bit unfair, don't you think?!
Women over 45 are being hit the hardest. Salaries dropped by £6,500 even though men of the same age group saw their salaries rise by £4,200! The very faint silver line to this very dark cloud is that for the aspiring accountant, the pay gap was at its narrowest among those under 30. Large businesses will have to report on gender pay differences next year, so the accountancy profession better get its backside in gear! If you're young and aspiring to work in finance, check out all our jobs in finance.
Sharon Gunn, ICAEW (Institute of Chartered Accountants in England and Wales) Commercial Executive Directory, said, "We need to face the hard truth that there has been desperately slow progress to correct the gender pay gap, given the Equal Pay Act was introduced 45 years ago.
Gunn believes that working environments must change to accommodate for all. "It is therefore more important than ever for businesses to reflect how they create work environments that inspire talented people, whether male or female and from whatever background, to become business leaders."
Stephen Scott, CEO of executive search firm Stott and May, agrees. "To help achieve equality, companies must ensure they offer a working culture that supports career growth for women and men, and this means being more flexible to new ways of working. Companies must consider childcare responsibilities, which disproportionately affects women, and how they can support all employees with work-life balance."
Read More: