ACCA highlights 7 key skills for success in business
14/06/2016
The Association of Chartered Certified Accountants, or ACCA, has announced seven attributes to what they're naming as 2016's 'perfect professional' and suggesting that this is the model which will be seen more of in the future.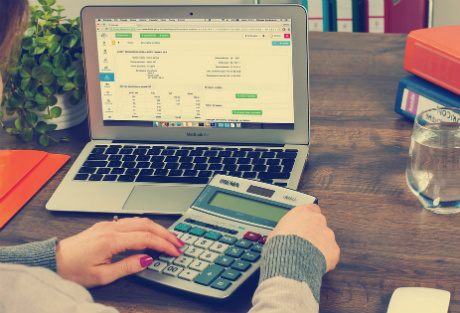 A blend of skills, experience and intelligence was found by the study to create the professional that managers dream of, and althought the study was carried out in the accounting profession, the ACCA believe that it is something that can be utilised across the business spectrum.
The report has led to ACCA defining what elements a future finance professional must have - something they have laid out in a set of seven Professional Quotients. These Quotients are a business-led mix of technical knowledge, skills and abilities, combined with interpersonal behaviours and qualities.
The Seven Professional Quotients
1. Technical skills and ethics (TEQ): The skills and abilities to perform activities consistently to a defined standard while maintaining the highest lest of integrity, independence and scepticism.
2. Intelligence (IQ): The ability to acquire and use knowledge: thinking, reasoning and solving problems.
3. Creative (CQ): The ability to use existing knowledge in a new situation, to make connections, explore potential outcomes, and generate new ideas.
4. Digital (DQ): The awareness and application of existing and emerging digital technologies, capabilities, practices, strategies and culture.
5. Emotional intelligence (EQ): The ability to identify your own emotions and those of others, harness and apply them to tasks, and regulate and manage them.
6. Vision (VQ): The ability to predict future trends accurately by extrapolating existing trends and facts, and filling the gaps by thinking innovatively.
7. Experience (XQ): The ability and skills to understand customer expectations, meet desired outcomes and create value.
Speaking at the launch of the report, Helen Brand OBE, ACCA's Chief Executive stated that: "The role of the accountant has been revolutionised over the last decade, to become leaders, trusted expert counsel and key strategic advisers to organisations whether in the public or private sectors.
"With this metamorphosis comes a requirement for a whole new set of skills. On top of technical excellence, finance professionals now require creativity, emotional intelligence and the vision to lead."
However, a second survey has revealed that whilst these qualities are indeed relevant across the board in terms of the professional spectrum, there appears to be a distinct lack of awareness from the general public.
The results show that despite 63% of respondents understanding what IQ means, only one in five are aware of what their actual IQ level is. A further 80% said they're unaware of what Emotional Intelligence is, and just 5% know what their EQ level is. The pattern continues with public perceptions and awareness of Creative Intelligence, Digital Intelligence and Technical/Ethical competency.
Faye Chua, Head of Future Research at ACCA, commented: "People are probably using these skills outlined in these quotients on a daily basis, but in general the awareness of these qualities is very low.
"Hopefully the new report from ACCA can increase the overall awareness of these traits, as looking to the future there will be a strong demand for working professionals to have a flexible combination of such skills and abilities - even more so than in the present day."
A video interview with Chua, discussing the findings in more detail and depth, can be found here.