Academia No Longer in the Criter-EY-a
18/08/2015
EY's graduate, undergraduate and school leaver programmes, which opened this month, will no longer require a specific set of academic requirements.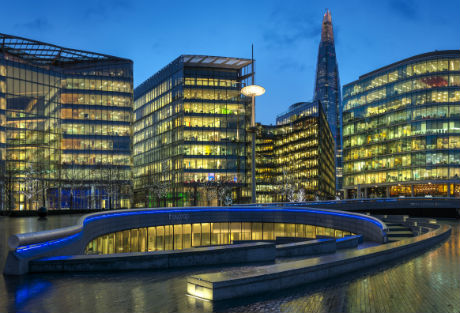 This is where you get to work if you bag a role at EY London...
Under the old system, students were required to have 300 UCAS Points (or 3 B's), and (for the graduate programmes) a 2.1 at degree level. But EY has replaced this with a model that uses a host of online 'strength' assessments and numerical tests, in order to assess the potential of applicants for the upcoming year.
This follows an 18-month process where Capp, a talent management firm, assessed the selection criteria. What was decided was that the strengths-based approach, which had been part of the process since 2008, was the best way to secure candidates with the best fit on a regular basis.
Maggie Stilwell, EY's Managing Partner for Talent, said: "At EY we are modernising the workplace, challenging traditional thinking and ways of doing things. Transforming our recruitment process will open up opportunities for talented individuals regardless of their background and provide greater access to the profession. Academic qualifications will still be taken into account and indeed remain an important consideration when assessing candidates as a whole, but will no longer act as a barrier to getting a foot in the door."
However, qualifications are not redundant under the new system! EY has promised to continue valuing academic achievements, and to maintain its high intellectual standards, so don't go skipping your exams! What the new process is designed to do is give you more chances to demonstrate your potential, and give you the best possible chance to show your strengths.
Dan Richards, EY's Recruiting Leader for the UK said "At EY we want to attract the brightest and most talented individuals. The changes we have made to our recruitment process will help us to access the widest and deepest possible talent pools. We want to give every candidate the opportunity to demonstrate their strengths and their potential in our selection process.''