Placement
Undergraduate work placement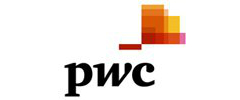 Salary:

Competitive

Deadline:

CLOSED

Entry Requirements:

You'll need to be on course for a 2.1 degree or above in any subject. We determine whether you're on course for a 2.1 based on the grades you achieved in your last completed year of academic study, You'll need to be a second year undergraduate university student on a four-year degree expecting to do a work placement in your third year

Qualification Gained:

N/A
Aberdeen
Belfast
Cambridge
Gatwick
Leeds
London
Manchester
Newcastle
Southampton
Uxbridge
Undergraduate work-placement
These eleven-month placements are for students who need to complete a placement as part of their degree. You could sit a selection of professional accounting exams and leave with a graduate job offer to fast track into a second year role upon graduation. You'll work alongside graduate trainees and experienced professionals on live and interesting client projects. So you'll get a good insight into working life at PwC. We have Undergraduate work-placement opportunities in the following business areas:
Audit - it's an exciting time to join us in Audit. The passion of our people, combined with access to the latest technology, helps us deliver the highest quality audits and build trust in society. We pride ourselves on our global reputation as a trusted place to do business, whilst giving our people access to the best opportunities and lots of variety through your home team, internal secondments and international assignments.

Consulting - you'll get to work closely with the best in industry, finance and government in the UK and abroad, bringing fresh insights and motivation to the problems they face. Our clients might want us to help them enter new markets, address the challenges created by organisational change, or draw up a sustainability strategy that aligns their commercial objectives with broader environmental and social concerns.

Deals - in Deals you'll help put together major mergers and acquisitions and resolve business crises. You could work on anything from international take-over bids to economic crime investigations and cases of insolvency.

Internal Firm Services - Internal Firm Services business area is responsible for providing generalist HC support across our business which is comprised of over 20,000 employees across the UK. The HC team acts as a liaison, advisor and facilitator between the business and specialist HC support teams, allowing PwC to operate effectively to meet its people agenda.

Operate - Operate is PwC's operational delivery business. We help some of the world's biggest brands when they need more than just advice. We deliver large scale, challenging projects for our clients, combining operational disciplines, technology, subject matter expertise and top talent to help them deal with a range of issues.

Tax - The tax landscape is constantly changing. Your knowledge will help high-profile organisations, entrepreneurs and family businesses understand complex rules and make informed decisions with significant impacts. You'll also help governments ensure the efficient operation of tax systems and use your insight to solve long-term problems.

Technology - We recognise that to bring value to our clients, we need to provide the best advice around technological innovation. With us, you'll be at the forefront of new initiatives and explore emerging technologies and trends to help businesses. Whether that's helping clients understand how technology can help them unlock their potential and protect their businesses, or using big data to provide insight and help steer strategy.
What you'll gain
By experiencing life inside one of the world's largest professional services organisations, you'll have a fantastic opportunity to build and work on your commercial and personal skills. Working alongside specialists, you'll work on client projects to give you the best insight into what we're about. You'll have the opportunity to build networks with your colleagues and peer group - factors which will make a real difference when you return for your last year at university.
What you need
You'll need to be on course for a 2.1 degree or above in any subject. We determine whether you're on course for a 2.1 based on the grades you achieved in your last completed year of academic study

You'll need to be a second year undergraduate university student on a four-year degree expecting to do a work placement in your third year
Take the opportunity of a lifetime.
facebook.com/PwCCareersUK
@PwC_UK_Careers
@pwc_careers_uk