Apprenticeship
PwC Technology Degree Apprenticeship - Insight Evening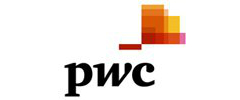 Salary:

N/A

Deadline:

CLOSED

Entry Requirements:

AAB A Levels, -

Qualification Gained:

N/A
PwC Technology Degree Apprenticeship - Insight Evening
PwC are hosting an Insight Evening at their Manchester office on Tuesday 3 December for ambitious Year 12s and Year 13s who have an interest in studying a computer science related subject and working for a top employer.
If you're passionate about Computer Science, Data Science or Software Engineering, then this event is not to be missed! On the evening, PwC will bring technology to life, discuss the degree apprenticeships and prepare students for applying through a range of interactive and engaging content and coaching tips.
Apply now to attend this exclusive evening. Successful applicants are welcome to attend with their parent, family member, friend, or guardian. If you have any questions, please email billy.sexton@allaboutgroup.org.
About PwC's Technology Degree Apprenticeships
PwC's innovative Technology Degree Apprenticeships and Data Science Graduate Apprenticeships are the newest degree programmes they've added to their Flying Start degree series.
Designed in partnership with the universities, students will gain a blend of work experience with PwC's technology teams during your work placements, get excellent fully funded tuition, gain a degree, and get paid a salary over the four-year course. Giving you a Flying Start into a career in Technology.
PwC connects business, technological and emotional intelligence to solve their clients' important problems, that make a real difference. Technology is changing the way we work, and PwC are at the forefront – exploring new technologies and trends as they emerge. From Artificial Intelligence to Augmented Reality and 3D Printing to Drones, they're using these technologies to help their clients work better and prepare for the future.
Join PwC. Take the opportunity of a lifetime.