Graduate Job
Graduate Technology work placement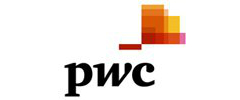 Salary:

Competitive

Deadline:

CLOSED

Entry Requirements:

You'll need to have or be on course for a 2.1 degree or above in any subject however, you'll need to demonstrate a passion for a career in technology and how organisations use it, We determine whether you're on course for a 2.1. based on the grades you achieved in your last completed year of academic study.

Qualification Gained:

N/A
Graduate work placement
Our graduate work placement gives you an opportunity to get eleven months practical work experience with us. You'll join us, and get an induction to PwC, and then you'll jump straight into the role to learn through on- the-job training to give you a real feel for the work we do.
Technology
We recognise that to bring value to our clients, we need to provide the best advice around technological innovation. With us, you'll be at the forefront of new initiatives and explore emerging technologies and trends to help our clients unlock their potential, protect their businesses, provide insight and help steer strategy.
Information Technology (IT)
Work on real IT assignments, learn about working in an IT department and get exposure to PwC as a business. These eleven month placements will give you the opportunity to gain experience on some of the following areas:
Data Intelligence - You'll support a range of services, from publishing standard reports, supporting colleagues perform self-service analytics, through to the development of complex predictive analytical models. In a fast moving environment, you'll learn about current analytics tools and get first-hand experience of the value created through insight into data
​Projects - Ensuring the delivery of the full range of small to large IT projects, ensuring that projects are planned, managed and delivered in line with the expectations of our business. Working in a high performing and focused area, you'll have opportunities to learn about project management and agile software delivery methods.

Enterprise Information Technology - This group is accountable for underpinning and enabling the key IT services that span the UK and other territories. You'll be involved with the delivery of high quality and stable services that align with PwC strategy and its business needs.

Innovation - You'll be exposed to emerging technologies such as Robotic Process Automation (RPA) and have the opportunity to work on exciting, innovative solutions. You'll be involved in rapid prototyping, developing minimal viable products and research.

Service Delivery - A cycle of experience in Service Delivery will give you a good overall perspective of the types of products and services utilised by PwC, as well as the challenges faced in delivering them. These include strategic planning, financial management and project delivery, through to 'business as usual' operations, service performance and improvement initiatives.

Operations - Really are the foundations that support all other areas of technology. Whether it's cloud, VoIP, customer or application support, you'll get first-hand experience of what it takes to deliver a complex ecosystem, supporting the world's leading professional services network in the UK.
What you'll gain
You'll find out first-hand if this is the career for you. If it is - and you perform well - you could secure a graduate job offer.
What you'll need
You'll need to have or be on course for a 2.1 degree or above in any subject however, you'll need to demonstrate a passion for a career in technology and how organisations use it

We determine whether you're on course for a 2.1. based on the grades you achieved in your last completed year of academic study.
Take the opportunity of a lifetime.
facebook.com/PwCCareersUK
@PwC_UK_Careers
@pwc_careers_uk