School Leaver Programme.
Tax Compliance Services School and College Leaver Programme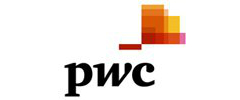 Salary:

Competitive

Deadline:

CLOSED

Entry Requirements:

You'll need to have or be on course for 112 UCAS tariff* (or equivalent), You'll need to have a Grade C or above in GCSE English Language and Mathematics (or equivalent)

Qualification Gained:

N/A
School and College Leaver programme
A position on our School and College Leaver programme is one of the best ways to kickstart your career with PwC. All of our apprenticeships and programmes are designed to help you develop your business skills through real client work, while also completing formal training and studying towards qualifications to give you a head start in your career. PwC will provide you with support all the way. You'll earn a competitive salary, benefit from our excellent support networks and have the opportunity to continually progress your career. Just like our graduate joiners, you'll work on varied and challenging client and internal projects, which make a real difference to the world of business. You'll be coached by our people, who are experts in their field, and at the same time, thanks to our study support, you won't need to worry about paying for course and exam fees, textbooks or revision materials.
Tax
Every time you buy a packet of crisps, go to the cinema, download an app or get paid for your part-time job, some of your money gets paid to the Government in tax. And it gets spent on schools, the NHS and a host of other public services. But it's not straightforward.
As individuals, we pay different rates of tax. So imagine how tricky it is as a business when you're employing staff, making millions of pounds in profits or relocating to another country. And if you don't get it right, there are penalties. That's why it's essential our clients understand their tax obligations and how to manage them effectively, ethically and within legislation.
Compliance Services
Working within the Compliance Services (CS) team you'll have the opportunity to work with our high profile clients, whether on corporate, individual or expatriate tax returns.
What you'll do
Deliver clean data for preparation activities.
Work with our clients for data to gather information for data exchange
Responsibility for requesting data from client and taxpayers.
Make sure that any non-standard activity is captured and shared in advance of undertaking the work
Prepare tax works/calculations, making any necessary amendments based on instruction from the reviewer, client portfolio leader, client or taxpayer
What you'll gain
You'll enjoy plenty of practical, on-the-job training while studying for a professional qualification with the Institute of Chartered Accountants in England and Wales (ICAEW) to secure a Certificate in Finance, Accounting and Business (CFAB) as a core part of your apprenticeship.
What you'll need
Minimum requirements are 96 or 112 UCAS tariff* from up to three full A-Levels (or equivalent) and a Grade C or 4 or above in GCSE (or equivalent) English Language and Mathematics. Please check our website for specific requirements.
Exams must have been taken in the same sitting and resits are accepted only where modules or papers have been retaken in the same academic year. If you have any extenuating circumstances related to your exam marks or the sequencing of your exams, please declare this on your application and this will be considered as we review your application.
*The UCAS tariff varies depending on the team and the professional qualification.