Apprenticeship
Corporate Tax Assistant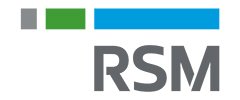 Salary:

Competitive

Deadline:

CLOSED

Entry Requirements:

-, -

Qualification Gained:

Professional Qualification
Tax – get the career you want at RSM
Our tax graduate programme will give you all the skills and support you need to unlock a future that's packed with opportunities and new experiences. You'll enjoy a powerful combination of on-the-job learning and structured training – not to mention an impressive client list to work with.
When you join our team, you'll discover a culture that nurtures individuality and an environment where everyone is supported to reach their potential. With us, you'll always be moving forward.
Entry requirements
At RSM, we don't just look for good exam results. We think passion, personality and originality are just as important. You'll need a minimum of Grade C in English and Maths, 280 UCAS and at least a 2:1 degree to apply (or equivalent).
For Scottish candidates you'll need a minimum of 5 National 4/5 qualifications or equivalent, including maths and English (equivalent to Intermediates or Standard Grades), 260 UCAS points across 4 best Highers or Advanced Highers and 2:1 Honours degree from any discipline.
Locations - Basingstoke, Guildford, Nottingham, Swindon and Leeds. RSM recruit on a rolling basis so if you don't currently see an opportunity in your chosen location be sure to frequently check back!