Graduate Job
Tax graduate programme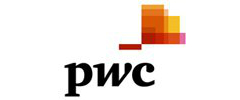 Salary:

Competitive

Deadline:

CLOSED

Entry Requirements:

You'll need to have or be on course for a 2.1 degree or above, We determine whether you're on course for a 2.1 based on the grades you achieved in your last completed year of academic study.

Qualification Gained:

N/A
Aberdeen
Birmingham
Bristol
East Midlands
London
Reading and Watford
Graduate programme
Our graduate training programme is underpinned by a development framework that broadens and deepens your knowledge. You'll learn from hands-on coaching and an outstanding variety of work, picking up business, personal and technical skills you can use across the network, and throughout your career.
Tax
The tax landscape is constantly changing. Your knowledge will help high-profile organisations, entrepreneurs and family businesses understand complex rules and make informed decisions with significant impacts. You'll also help governments ensure the efficient operation of tax systems and use your insight to solve long-term problems. We have graduate Tax opportunities in:
Change and Communications - you'll work with senior business leaders to develop the right strategy, articulate a compelling narrative, and design the right immersive and digital communication techniques to successfully communicate changes, and make big changes happen.

Innovation Incentives - you'll develop knowledge of the UK incentives regimes to help our clients claim this important research and development incentive, often representing significant value for our clients, and encourage more future investment by businesses in innovation.

Investment Advisory - the team is one of the fastest growing areas in PwC and provide independent advice to a wide range of clients, including sovereign wealth funds, companies, trustees and ultra high net worth private clients. We have a large and impressive client base and have a highly motivated team of people providing these services.

Pensions Management Consulting - we're a client facing team with specialist skills and expertise over the spectrum of pensions change projects. This includes outsourcing, administration contract reviews, target operating model design, software selection and implementation, data analysis, process re-engineering, implementing operational change, governance and risk management, and benchmarking.

Technology and Innovation - you'll support colleagues and clients to come up with new and innovative ways of working, develop new digital products leveraging state of the art techniques such as machine learning and robotics, and work with leading data analytics and business information visualisation tools to manipulate, critically analyse and graphically present data to clients.

Workforce Development - you'll help clients navigate through the transformations in the way they work to develop and grow the 'workforce of the future'. Our Workforce Transformation team works with them to develop effective workforce strategies, creating new workforce designs, new environments - both physical and cultural that will enhance workforce performance, and the employee experience.
What you'll need
You'll need to have or be on course for a 2.1 degree or above.. We determine whether you're on course for a 2.1 based on the grades you achieved in your last completed year of academic study.
Take the opportunity of a lifetime.
facebook.com/PwCCareersUK
@PwC_UK_Careers
@pwc_careers_uk