Graduate Job
Graduate programmes in Risk Assurance with PwC - Autumn 2021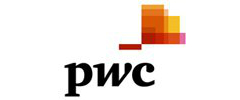 Salary:

Competitive

Deadline:

CLOSED

Entry Requirements:

You'll need to have or be on course for a 2.1 degree or above in any subject, -

Qualification Gained:

Professional Qualification
Who we are
Our purpose - to build trust in society and solve important problems - has never felt more relevant. We bring our purpose to life through our focus on our clients, our people and the communities in which we live and work to address current and future challenges. As one of the world's leading professional services organisations, attracting the right talent continues to be paramount. Investing in our people is central to our mission and inclusive culture. Whether it be empowering our people to learn new skills for the digital world, to reimagine the possible on how we work with clients, or to be open-minded on how we care for and support each other, we want to create an environment where our people can be the best they can be.
What we do in Risk Assurance
The world of risk is changing. Today's business environment is different. More complex. More connected. More volatile. While this environment makes it much harder to predict where new risks will come from, we believe that it represents an opportunity for businesses to transform and innovate. We work with our clients to protect and strengthen every aspect of their business; from people to performance, systems to strategy and business plans to business resilience.
Business, Risk and Controls programme
Organisations have to be more aware of, and responsive to, the risks and opportunities facing them. Governance, risk and controls is a board level topic and offers a diverse and purposeful career. In the initial years of the Business, Risk and Controls pathway you'll be deeply involved in understanding and assessing a client's business processes, both operational and financial, and their IT environment, identifying and reviewing the risks and controls and providing recommendations to further enhance their design and operation.
What you'll do
You'll work in teams with a culture of support and development that means you'll benefit from working alongside highly experienced professionals and get insight on how organisations operate. You'll build your own professional disciplines and expertise in risk management that helps organisations meet their goals. You'll be part of a practice that among other services deals with corporate governance, internal audit, business resilience, commercial, financial and reporting risk and controls.
Within Business Risk & Controls you will have the opportunity to experience different areas of our practice, which will include being part of projects in Controls Assurance, Internal Audit, Governance, Risk, Compliance & Controls, Trust & Transparency Solutions, and Commercial Assurance.
Whilst you will not study for a professional qualification on entry, any qualifications or accreditations that are relevant to your ongoing career development may be considered throughout your career at PwC
What you'll need
You'll need to have or be on course for a 2.1 degree or above in any subject. We determine whether you're on course for a 2.1 based on the grades you achieved in your last completed year of academic study.
Explore. Inspire. Reimagine.
facebook.com/PwCCareersUK
@PwC_UK_Careers
@pwc_careers_uk
PwC UK