Graduate Job
Trainee Investment Manager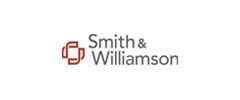 Salary:

Competitive + benefits

Deadline:

CLOSED

Length of Programme:

3 Years

Entry Requirements:

Minimum 2:1 degree, 320 UCAS points across top 3 A-Levels

Qualification Gained:

Professional Qualification
At Smith & Williamson we recruit high calibre people with the skills, knowledge and commitment to meet the demands of the business. The graduate programme is a structured training programme combining practical experience with technical studies, as well as providing numerous opportunities to increase your skill set with internal courses ranging from personal impact and negotiation skills to time management to delivering presentations.
It takes a very impressive skillset and knowledge-base to earn the trust of a private investor. Our aim as an investment service is to understand the needs of our clients and create tailored solutions that enable them to both preserve and grow their wealth. We don't limit ourselves to one in-house investment style, which means there's no limit to the insights you can provide.
Our Investment Management teams work with private individuals, charities and institutions to help achieve their financial aspirations. We do this by understanding their requirements, attitude to risk and time-horizons to create and manage the most suitable investment portfolios.
What will I be doing?
As an Investment Management trainee, you'll be learning a well-respected profession at a firm with an unparalleled reputation. We'll teach you how to assess global economic strategies, understand how asset classes are ranked, and select sectors, stocks and funds as you evaluate risk while constructing high-performing portfolios that exceed your clients' expectations.
Duties of the Trainee Investment Manager role are as follows:
Assist Director with regular portfolio reviews
Undertake basic analysis of companies
Attend daily morning meetings, annual compliance briefing and internal/external seminars as appropriate
Draft client correspondence, e.g. valuation letters for approval by Director and responses to client queries
Write up client meeting notes
Assist in setting up new clients
Check monthly/quarterly statements
Set up client trades
Liaise with Investment Settlement Operations and Banking departments on administrative matters, e.g. stock transfers, corporate actions
Ensure familiarity and compliance with FCA requirements
Support the team by liaising with clients and their advisors
Be able to deliver first class client service and work effectively as part of a team
Be well organised and have the ability to prioritise your own workload
What training and development will I receive in my first few years?
We believe that hands-on experience is key to creating well-rounded trusted business advisers. As part of our Investment Management team you'll gain invaluable experience through our formal rotation programme, spending time in the investment settlement operations, middle office, compliance, private banking and fund administration departments as well as studying for the Investment Advice Diploma (IAD) and CISI's Masters in Wealth Management qualifications.
Academic requirements:
Must have or be on course for at least an upper second class honours degree in any discipline
320 UCAS points (or equivalent) in your top three A-levels (excluding General Studies)
GCSE English and Maths (or equivalent) at a minimum of grade B
Applications are accepted on a rolling basis so apply early to avoid disappointment