Graduate Job
Investment Banking Full-Time Analyst Programme – London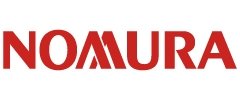 Salary:

Competitive

Deadline:

CLOSED

Entry Requirements:

To apply to this position, you should be in your final year at university and on track to achieve a 2:1 or equivalent, Fluency in English is essential

Qualification Gained:

N/A
Nomura overview:
Nomura is an Asia-headquartered financial services group with an integrated global network spanning over 30 countries. By 'Connecting Markets East & West', Nomura services the needs of individuals, institutions, corporates and governments through its three business divisions: Retail, Asset Management, and Wholesale (Global Markets and Investment Banking). Founded in 1925, the firm is built on a tradition of disciplined entrepreneurship, serving clients with creative solutions and considered thought leadership.
Investment Banking overview:
Nomura's Investment Banking Division provides advisory and capital-raising solutions to corporations, financial institutions, governments and public-sector organizations around the world. Our global teams act as geographic, industry and client financing solutions specialists. We connect clients directly to Asia, accessing deep pools of liquidity and dynamic growth markets.
In EMEA, we operate across targeted industry sectors and in most major European countries to deliver strategic advice to clients wishing to acquire, combine or sell businesses or looking for financing and risk management solutions.
Programme overview:
As a graduate Analyst, you will receive dedicated training and support to develop your career and professional skills. Our comprehensive 6 week training programme will focus on financial statement analysis, modelling, valuation, financing, and deal structuring, alongside business speakers, networking opportunities and the opportunity to work with your global counterparts. You will receive professional development training and Nomura's Orientation to help you maximise your potential. The training programme ensures that the emphasis is on practical application so that you are able to immediately contribute to our business.
Throughout your career development you will be supported both by a buddy, mentor and dedicated programme management team.
What's your role?
Investment Banking graduates can be placed in any one of these teams:
Geographies and Industry Coverage
Identify and analyse deal opportunities and manage client relationships across sectors (financial institutions, consumer, healthcare, communication & media, industrials, natural resources and power, financial sponsors) and key geographies teams.
Client Financing Solutions
Provide tailor-made client solutions through one of our dedicated product teams: debt financing (acquisition and leverage finance; debt capital markets) and solutions businesses (capital advisory, equity solutions, structured risk solutions, structured financing advisory and insurance solutions).
What are we looking for?
At Nomura our goal is to attract and develop exceptionally talented people who share our passion for individual excellence and our commitment to teamwork. We recruit students with a high level of academic and extra-curricular achievement, who will be able to withstand the rigours of a rapidly changing, demanding but ultimately rewarding environment.
To apply to this position, you should be in your final year at university and on track to achieve a 2:1 or equivalent.
How to apply
Applications must be submitted online via: www.nomura.com/careers
Candidates should be available for full time employment in July 2019.
Fluency in English is essential.
Deadline dates
We recruit on a rolling basis and encourage applicants to apply early.
Application deadline: 11th November 2018
For further information about Nomura, please visit www.nomura.com/careers
This is an ongoing Milkround graduate recruitment programme for a period of 48 months