Placement
Nomura 2019 Corporate Infrastructure (Operations) Industrial Placement Programme - London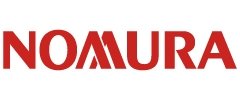 Salary:

Competitive

Deadline:

CLOSED

Entry Requirements:

To apply for a 2019 Industrial Placement position, candidates should be available for full time employment in September 2021., As a Placement Student, you should be requiring to complete a year in industry whilst enrolled at university and on track to achieve a 2:1 or equivalent.

Qualification Gained:

N/A
Nomura overview:
Nomura is an Asia-headquartered financial services group with an integrated global network spanning over 30 countries. By 'Connecting Markets East & West', Nomura services the needs of individuals, institutions, corporates and governments through its three business divisions: Retail, Asset Management, and Wholesale (Global Markets and Investment Banking). Founded in 1925, the firm is built on a tradition of disciplined entrepreneurship, serving clients with creative solutions and considered thought leadership.
Corporate Infrastructure overview:
Our Corporate Infrastructure business areas are what underpins the success of the entire organisation. These are the functions that support the business, helping us deliver innovative financial solutions that set Nomura apart in the global marketplace. In our highly competitive and fast-paced industry, strong infrastructure teams are fundamental to our success. Work in these areas with us and you'll be operating at the forefront of your field, as well as gaining a valuable insight into how Nomura operates on a global scale.
The Operations Industrial Placement Programme aims to give you exposure into Operations Control, Regulatory Operations, Global Markets Business Services, Operations Shared Services and Change Management.
Programme overview:
Industrial Placements are a great opportunity to experience first-hand the possibilities of a career in banking. It is your chance to get a feel for our culture, create new networks and gain valuable on-the-job training. Placements are also the perfect preparation for a subsequent full time role. Nomura will extend full time offers to strong performers.
Training:
Placement students will receive extensive training to enhance the skills they need to perform well during their internship. As part of the Corporate Infrastructure Placement Programme, you will receive training which will include business overview presentations, structured class room seminars, internal training by business representatives and team- building with colleagues. You will receive ongoing performance feedback and have access to division specific educational sessions designed to aid your professional development. Managers will focus on your career development and dedicate their time to coach and mentor you, helping you realise your full potential.
Throughout your Industrial Placement you will be supported both by a buddy, mentor and a dedicated programme management team.
What's your role?
Through this programme, you will gain in-depth knowledge of operations whilst being exposed to a wide breadth of operations disciplines, such as:
Global Markets Business Services play a key role in controlling and supporting the full range of Global Markets activities. Work closely with Global Markets to support and facilitate business development and execution to build the client franchise. Key control function providing operational expertise across a broad scope of activities to manage associated risks and deliver positive business outcomes. Deliver product, process and industry expertise to wider Operations and Strategic Firm Wide Change initiatives.
Operations Change Management deliver transformational change for Operations to meet regulatory, control, business enablement and efficiency goals. Ensure a structured approach to delivery and transparency of decision making for projects and programmes. Elicit business requirements from users, regulators and industry participants and ensure that they are robustly tested and are fit-for-purpose in advance of go-live.
EMEA Shared Services covers a group of functions which provides operational services to support the activities of the Global Markets, IBD and Corporate functions. The EMEA group covers Settlements Oversight functions across all asset classes working closely with our Powai teams. New Issues are a global support team for the issuance of debt securities where Nomura International act as lead manager or dealer for a new debt security. Asset Servicing which involves processing corporate events working with the front office to ensure Nomura reflects its positions correctly. Tax Operations incorporates tax reporting and calculation. Reference Data Oversight is responsible for overseeing the day to day processing of all data in the Reference Data stores and associated downstream unlinked systems. Network Management function covers both the selection and performance of Nomura's custody and settlement agent banks along with a high level of regulatory focus on due diligence
Regulatory Operations caries out the operational processes to meet our regulatory Client Assets responsibilities; oversight and management of Transaction Reporting under MiFID, EMIR and CFTC regulations; performance of due-diligence controls for new clients and on an ongoing basis to ensure clients pass Anti-Money Laundering and other control checks required by regulators and by the firm; and integration of new clients and new trading accounts into Nomura systems.
Operations Control includes the creation and maintenance of control standards; internal independent review of Key Risk Indicators; oversight of reconciliation processes; analysis of Operations risk events and trends; oversight of timely remediation of audit and regulatory issues; the review of new products and processes; and the oversight and management of independent internal quality assurance testing of processes.
What are we looking for?
At Nomura our goal is to attract and develop exceptionally talented people who share our passion for individual excellence and our commitment to teamwork. We recruit graduates and interns with a high level of academic and extra-curricular achievement, who will be able to withstand the rigours of a rapidly changing, demanding but ultimately rewarding environment.
As a Placement Student, you should be requiring to complete a year in industry whilst enrolled at university and on track to achieve a 2:1 or equivalent.
How to apply
Applications must be submitted online via: www.nomura.com/careers
To apply for a 2019 Industrial Placement position, candidates should be available for full time employment in September 2021.
Fluency in English is essential.
Deadline dates
We recruit on a rolling basis and encourage applicants to apply early.
Application deadline: 30th December 2018
For further information about Nomura, please visit www.nomura.com/careers