Graduate Job
Restructuring Advisory Assistant Graduate (CPI/ACA)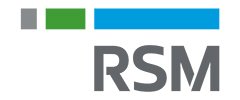 Salary:

Competitive

Deadline:

Ongoing

Entry Requirements:

112 UCAS (new tariff) across 3 A Levels or 104 (new tariff) across 4 Highers/Advanced Highers or an equivalent level of study (excluding AS levels and general studies). , A predicted/obtained honours degree.

Qualification Gained:

Professional Qualification
Restructuring advisory – get the career you want at RSM
Our restructuring advisory programme will give you all the skills and support you need to unlock a future that's packed with opportunities and new experiences. You'll enjoy a fast-tracked business career that recognises your potential and rewards your ambition.
Whether you join our core restructuring advisory team or our special investigations team, you'll enjoy a powerful combination of on-the-job learning and structured training – not to mention an impressive client list to work with. You'll discover a culture that nurtures individuality and an environment where everyone is supported to reach their potential. With us, you'll always be moving forward.
What does our restructuring advisory team do?
Our core restructuring advisory team work with organisations and their advisers, lenders, trustees and creditors to prevent, manage and address issues related to financial difficulty. This could include advice on how to: develop an effective turnaround strategy; manage risk by simplifying corporate structure; review defined benefit pension covenant strength; monitor emerging financial risks; preserve value on distressed real estate projects; realise value and optimise the outcome of a formal insolvency; secure an appropriate funding solution; identify and recover assets after contentious insolvency; or navigate an accelerated transaction.
The special investigations team focus on contentious insolvency and fraud investigations with a demonstrated history of recovering assets from both the UK and overseas. Our multi-disciplinary team deal with enforcement actions and local and international asset tracing working with legal advisers and forensic experts to identify and recover assets and to bring claims against those accountable for fraud, misfeasance, or breach of duty. We deal with cross-border issues, complex litigation and numerous contentious issues, as well as liquidations and high-profile bankruptcies.
What can you expect?
At RSM, you'll be a key member of our team from day one. You'll get involved in client work very quickly, initially working as part of a larger team before taking on individual responsibility for projects.
The depth of services and clients you'll be exposed to will help you kick-start your career. You could be working with a wide variety of organisations, including large listed financial institutions, national retail chains, and high- profile charities, as well as some of our international clients that operate throughout the UK and beyond.
A career in restructuring advisory will give you access to top quality career development. Alongside hands-on experience, you'll benefit from on-the-job training from more senior members of the team and gain access to our internal training courses that will help you develop in the role. With our support, you'll become a true trusted adviser to your clients in the future.
When you join this team, you'll work towards the CPI followed by the ACA qualification with the Institute of Chartered Accountants of England and Wales (ICAEW).
What we look for
We're on the lookout for enthusiastic self-starters who are always up for a challenge. Restructuring is a technically demanding discipline, so we look for students who are quick to grasp new subjects. It's important to have an inquisitive mind and pay close attention to detail.
You'll often need to review complex financial information and report on any unusual transactions or patterns which you spot, so you'll need excellent written and verbal communication skills. What separates us from our competitors is the financial acumen we demonstrate, and we expect that right from the start from our people. If that sounds like you, we know you'll enjoy being part of our team.
Please note for those who perform well throughout our assessment process, should your first geographic preference be unavailable, you could potentially be offered a role in another location or facility. This would be discussed with you in this instance.
RSM will only take one application into consideration per intake. We do not accept multiple applications to different vacancies.
Minimum Qualifications
Entry requirements
At RSM, we don't just look for good exam results. We think passion, personality and originality are just as important.
You will need:
112 UCAS (new tariff) across 3 A Levels or 104 (new tariff) across 4 Highers/Advanced Highers or an equivalent level of study (excluding AS levels and general studies).
A predicted/obtained honours degree.
UCAS changed their points system so under the old tariff it would be 280 or 260 points respectively.