Graduate Job
Summer Internship - Audit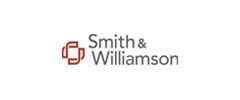 Salary:

Competitive

Deadline:

CLOSED

Length of Programme:

Less than 1 year

Entry Requirements:

Minimum 2:1 degree, 300 UCAS points across top 3 A-Levels

Qualification Gained:

N/A
At Smith & Williamson we recruit high calibre people with the skills, knowledge and commitment to meet the demands of the business.
We are committed to providing the highest standards of service based on long-term, director-led client relationships. We strive to provide imaginative yet pragmatic advice and solutions, derived from a thorough understanding of our clients' needs. This is made possible by the quality of our people and our depth of expertise at all levels.
Our assurance and business services team provide a range of services to a diverse client base, ranging from small businesses and family enterprise start-ups to non-profit organisations. We work in a variety of different industry sectors, with both private and publicly listed businesses including London Stock Exchange and Alternative Investment Market.
The summer internship programme is a six week programme designed for penultimate year undergraduate students and is a fantastic opportunity to gain an insight into working at Smith & Williamson.
Your internship will provide you with plenty of opportunities to experience the type of work that our graduates carry out on a day to day basis; you could be attending meetings with partners, assist with research projects or visiting client offices. There will be a wide variety of work for you to do, and an opportunity for you to be a real part of the department you join. Some of your duties may include:
Developing an understanding of our client's and their businesses
Highlight issues and problems for the attention of senior management
Become familiar with our audit and accounting software
Discuss queries with client staff, obtaining relevant information and explanations
Work as part of a team to undertake a variety of audit and accountancy tasks for our diverse client base
Understand from your manager the scope of tasks allocated and objectives to be achieved
To be successful in this role you will:
Be able to deliver first class client service and work effectively as part of a team
Demonstrate an ability to communicate clearly both verbally and in writing
Have a high level of general commercial awareness
Academic requirements:
Must be on course for at least a strong second class honours degree in any discipline in your undergraduate degree
300 UCAS points (or equivalent) in your top three A-levels (excluding General Studies)
GCSE English and maths (or equivalent) at a minimum of grade B
Application process
Stage 1 – complete our online application form
Stage 2 – online verbal and numerical reasoning test
Stage 3 – assessment centre
Stage 4 – first round interview
Stage 5 – final round interview
Applications are currently open and we recruit on a rolling basis; APPLY NOW to avoid disappointment.