Graduate Job
Graduate work placement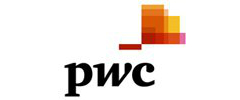 Salary:

Competitive

Deadline:

CLOSED

Length of Programme:

Less than 1 year

Entry Requirements:

You'll need to have or be on course for a 2.1 degree , or above in any subject

Qualification Gained:

N/A
Graduate work placement
Our graduate work placement gives you an opportunity to get six months practical work experience with us. You'll join us, and get an induction to PwC, and then you'll jump straight into the role to learn through on- the-job training, as well as studying towards becoming a Chartered Accountant. This learning and study approach gives you a real feel for the work we do.
Our Graduate work placements
Consulting - You'll get to work closely with the best in industry, finance and government in the UK and abroad, bringing fresh insights and motivation to the problems they face. Our clients might want us to help them enter new markets; address the challenges created by organisational change; or draw up a sustainability strategy that aligns their commercial objectives with broader environmental and social concerns.
Flexible Associates - you'll be joining PwC to work where our business has the most need, which could be in any of our lines of service: Assurance, Consulting, Tax or Deals. It will be a demanding role that may give the opportunity to gain experience across lots of different parts of our business, or it may mean you spend most of your time in one area. You'll be based in London but you'll be in demand and needed where the business wants you and if this is the case you'll need to work in other locations across the UK. All of this means that we're looking for resilient, intelligent graduates who are able to be agile, flexible in their working style, and above all, quick to learn.
Tax - your knowledge will help high-profile organisations, entrepreneurs and family businesses understand complex rules and make informed decisions with significant impacts. You'll also help governments ensure the efficient operation of tax systems and use your insight to solve long-term problems.
Technology- you'll be at the forefront of new initiatives and explore emerging technologies and trends to help businesses. Whether that's helping clients understand how technology can help them unlock their potential and protect their businesses, or using big data to provide insight and help steer strategy.
What you'll gain
You'll find out first-hand if this is the career for you. If it is - and you perform well - you could secure a graduate job offer. And you'll certainly raise your commercial awareness and interpersonal skills to new levels. Your role will also provide you with the opportunity to study towards the Chartered Accountant (ACA) qualification.
What you'll need
You'll need to have or be on course for a 2.1 degree or above in any subject
Take the opportunity of a lifetime.
facebook.com/PwCCareersUK
@PwC_UK_Careers
@pwc_careers_uk