Graduate Job
Graduate programmes in Consulting with PwC - Autumn 2021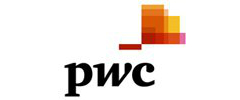 Salary:

Competitive

Deadline:

CLOSED

Entry Requirements:

You'll need to have or be on course for a 2.1 degree or above in any subject. We determine whether you're on course for a 2.1 based on the grades you achieved in your last completed year of academic study., -

Qualification Gained:

N/A
Who we are
Our purpose - to build trust in society and solve important problems - has never felt more relevant. We bring our purpose to life through our focus on our clients, our people and the communities in which we live and work to address current and future challenges. As one of the world's leading professional services organisations, attracting the right talent continues to be paramount. Investing in our people is central to our mission and inclusive culture. Whether it be empowering our people to learn new skills for the digital world, to reimagine the possible on how we work with clients, or to be open-minded on how we care for and support each other, we want to create an environment where our people can be the best they can be.
What we do in Consulting
Our Consulting practice is focused on results, supporting our clients with fast track, profitable growth. We use our understanding of how business works and a knowledge of how the right technology in the right place can create competitive advantage. Our clients might want us to help them enter new markets; address the challenges created by organisational change; or draw up a sustainability strategy that aligns their commercial objectives with broader environmental and social concerns. We have graduate Consulting opportunities in:
Strategy Consulting - Strategy& is our Strategy Consulting practice. You'll work on interesting and varied assignments – from helping a company identify attractive new markets, advising a private equity client on game‑changing investments, to supporting industry leaders solve their toughest corporate and mergers and acquisitions challenges.

Technology Consulting - We deliver large scale transformation projects with our clients. We specialise in cloud enabled technology delivery, implementation and transformation, and therefore our technology graduate programme is heavily biased towards giving you the skills and capability to do this and help solve our clients problems.

Management Consulting - We help some of the world's most significant organisations transform their business. From improving the way they operate, accelerating their growth and reducing their costs, managing risk to developing their talent, we focus on their agendas and the big issues they need to deal with, both today and in the future.

PwC Research - We are a full service market research agency bringing connected insight to our clients using a variety of data sources, both primary (qualitative and quantitative) and secondary and through our business understanding. Put simply, we help our clients to better understand their customers, employees and stakeholders.

Economics Consulting - You'll advise high‑profile clients in the public and private sectors, providing economic insights and evidence to help inform their business decisions and shape their organisations. Our work addresses the most complex business and policy issues facing our clients, whether it's navigating competition and commercial disputes; shaping efficient and competitive markets; providing macroeconomic forecasts; or appraising framing and delivering big investments.

Sustainability and Climate Change - You'll help clients embed sustainable thinking in their strategies and throughout their organisations. You'll help them deliver real impact by making the most of the opportunities for innovation and growth created by a world economy that's becoming greener and more inclusive. Our international development work aims to make meaningful changes to people's lives by designing and implementing solutions to global issues like climate change and poverty reduction.
What you'll need
You'll need to have or be on course for a 2.1 degree or above in any subject. We determine whether you're on course for a 2.1 based on the grades you achieved in your last completed year of academic study. Some routes have specific degree requirements, please check on the PwC Careers pages online.
When to apply
Please note that for many of our Consulting Graduate opportunities there are application deadlines throughout October 2020. Please check individual vacancies for more information.
facebook.com/PwCCareersUK
@PwC_UK_Careers
@pwc_careers_uk
PwC UK