Graduate Job
Graduate, Audit, Aberdeen, Autumn, 2020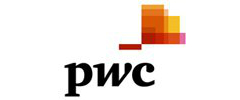 Salary:

Competitive

Deadline:

CLOSED

Entry Requirements:

You'll need to have or be on course for a 2.1 degree or above in any subject. We determine whether you're on course for a 2.1 based on the grades you achieved in your last completed year of academic study., -

Qualification Gained:

Professional Qualification
Graduate programme
Our graduate training programme is underpinned by a development framework that broadens and deepens your knowledge. You'll learn from hands-on coaching and an outstanding variety of work, picking up business, personal and technical skills you can use across the network, and throughout your career.

Audit
It's an exciting time to join us in Audit. The passion of our people, combined with access to the latest technology, helps us deliver the highest quality audits and build trust in society. We pride ourselves on our global reputation as a trusted place to do business, whilst giving our people access to the best opportunities and lots of variety through your home team, internal secondments and international assignments.

By joining us you'll work in an environment that inspires you and gives you an active role in designing and shaping the future of Audit. We drive change through innovation, imagination and creativity. We embrace diversity both in our people and the work you'll do. You'll have an exceptional career experience working with and learning from the best. You'll have the opportunity to deliver the very highest quality audits to the world's leading companies and leverage our global network.

Our role impacts everyone's lives and it's work that really matters. In this constantly evolving environment, Audit offers you a diverse career working with a wide range of businesses and industries.

What you'll do
You'll be providing market leading audit services to an unprecedented range of clients including the largest share of FTSE 100 companies of any UK audit firm. Our clients range from leading multinational companies to start-ups, from family businesses and governments, to charities and private individuals. Within financial services our clients cover industries within banking and capital markets, private equity, insurance, and consumer finance. Our audit helps organisations navigate regulatory complexity while strengthening trust and transparency in their business.

Audit is so much more than numbers. From assessing the sustainability of a supply chain, to the carbon footprint of a business, to compliance with their own internal governance policies, we help our clients to better understand their organisations' culture and performance to help them to achieve their true potential.

You'll also study for your professional chartered accounting qualification. You'll have a lot of support from your team, career coach and buddy to help you achieve this. It's the variety and opportunity we offer that allows you to develop a broad range of effective business skills and enables our people to excel across the breadth of work Audit offers, both on the training schemes and further on in your career.

What you'll gain
Your role in Audit will also provide you with the opportunity to study towards the Chartered Accountant (CA) qualification.

What you'll need
You'll need to have or be on course for a 2.1 degree or above in any subject. We determine whether you're on course for a 2.1 based on the grades you achieved in your last completed year of academic study.

About PwC
We're one of the world's leading professional services organisations. From 158 countries, we help our clients, some of the most successful organisations on the globe, as well as its most dynamic entrepreneurs and thriving private businesses, to create the value they want. We help to measure, protect and enhance the things that matter most to them.

The skills we look for in future employees
All our people need to demonstrate the skills and behaviours that support us in delivering our business strategy. This is important to the work we do for our business, and our clients. These skills and behaviours make up our global leadership framework, 'The PwC Professional' and are made up of five core attributes; whole leadership, technical capabilities, business acumen, global acumen and relationships.
Learn more here www.pwc.com/uk/careers/experienced/apply

Diversity
We work in a changing world which offers great opportunities for people with diverse backgrounds and experiences. We seek to attract and employ the best people from the widest talent pool, as well as those who reflect the diverse nature of our society. And we aim to encourage a culture where people can be themselves and be valued for their strengths. Creating value through diversity is what makes us strong as a business and as an organisation with an increasingly agile workforce, we're open to flexible working arrangements where appropriate.
Learn more here www.pwc.com/uk/diversity
The PwC Deal
We want people to build exceptional careers during their time at PwC. When you feel motivated and energised by your work, you're more able to contribute to the organisation, as well as achieve your aspirations. No matter which area of the business you choose to join, all routes offer the same deal. The opportunity to grow as an individual, to meet new people, and build lasting relationships that will stay with you for life. We empower people to be the very best they can be and to reach their full potential. In return, your hard work will be rewarded with a competitive salary and a personally tailored benefits package.​

Diversity and inclusion
We work in a changing world which offers great opportunities for people with diverse backgrounds and experiences. It's critical we have diverse talent, views and thinking if we are to deliver exceptional client value and solve the world's important problems. We seek to attract and recruit people from the widest talent pool, who reflect the society in which we work. And we aim to encourage an inclusive culture where people can feel empowered to be the very best they can be and to reach their full potential creating value through diversity is what makes us strong as a business and as an organisation with an increasingly agile workforce, we're open to flexible working arrangements where appropriate. So join PwC. We'll help you reach your full potential. Learn more here pwc.co.uk/diversity
About PwC
We're one of the world's leading professional services organisations. From 158 countries, we help our clients, some of the most successful organisations on the globe, as well as its most dynamic entrepreneurs and thriving private businesses, to create the value they want. We help to measure, protect and enhance the things that matter most to them.

Find out more about our application process here.