Placement
Women in Business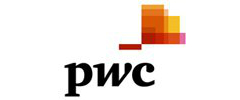 Salary:

Competitive

Deadline:

CLOSED

Entry Requirements:

You'll need to have or be on course for a 2.1 degree or above in any subject. We determine whether you're on course for a 2.1 based on the grades you achieved in your last completed year of academic study, Some routes have specific study year requirements.

Qualification Gained:

N/A
Aberdeen
Belfast
Birmingham
Bristol
Cambridge
Cardiff
East Midlands
Edinburgh
Gatwick
Glasgow
Leeds
London
London
Manchester
Milton
Newcastle
Reading
Southampton
St Albans
Uxbridge
Women in Business
Find out what it takes to make it to the very top of PwC from the perspective of one of our female leaders. Gain insight into what we do day‑to‑day and experience working life with us.
What you'll do
Open to all, regardless of gender, this programme is to inspire and support students seeking an experience in the workplace. During this three-day paid placement, you'll work closely with a variety of people at all grades to learn what it's like to work at PwC, experiencing first-hand the nature of the work that we do.
You'll choose which office you'd like to come to and which area of the business you're interested in. You'll spend time with lots of different people, from graduates to senior leaders, attending meetings and working with our clients and teams to get real exposure to our business. Our Women in Business programme is available nationally and the opportunities will be running over the Easter and summer holidays (restrictions for some areas). The programme will support you through our application process, developing skills and provides an insight into the opportunities available at PwC.
You should also have done plenty of research into the area of PwC you'd like to join. We strongly advise you to apply for the business area and office that interests you the most as any subsequent offers will be made for this area only.
What you'll need
You'll need to have or be on course for a 2.1 degree or above in any subject. We determine whether you're on course for a 2.1 based on the grades you achieved in your last completed year of academic study. Some routes have specific study year requirements, please check on the PwC Careers pages online.
Take the opportunity of a lifetime.
facebook.com/PwCCareersUK
@PwC_UK_Careers
@pwc_careers_uk