Apprenticeship
School and College Leaver - Management Consulting - Birmingham, Leeds, London - Autumn 2021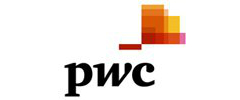 Salary:

Competitive

Deadline:

CLOSED

Entry Requirements:

-, -

Qualification Gained:

Professional Qualification
Birmingham
London and Leeds
Our Consulting practice is focused on results, supporting our clients with fast track, profitable growth. We use our understanding of how business works and a knowledge of how the right technology in the right place can create competitive advantage.
Our clients might want us to help them enter new markets; address the challenges created by organisational change; or draw up a sustainability strategy that aligns their commercial objectives with broader environmental and social concerns. Our clients range from household names across a diverse range of industries, everyone from big-name broadcasters and high-street banks, to multinational telecoms operators and energy companies.
You'll get to work closely with the best in industry, finance and government in the UK and abroad, bringing fresh insights and motivation to the problems they face.
You'll help clients look at things in new ways, make suggestions and change things when needed. And as every client is different, the work is really varied and projects can last from a few days to a few years. Our consultants have the opportunity to work on internal projects too. Amongst other things, they keep us up to speed with the latest business developments and provide the systems that support the complex work we do.
Management Consulting
We help some of the world's most significant organisations transform their business. From improving the way they operate, accelerating their growth and reducing their costs, managing risk to developing their talent, we focus on their agendas and the big issues they need to deal with, both today and in the future.
You'll build core skills on a market‑leading programme where you'll have the opportunity to experience a broad range of what we do, across different industries. You'll have the opportunity to learn about our different consulting business areas and work directly with clients which will help you decide where you might want to specialise within core Consulting.

Programme
A position on our School and College Leaver programme is one of the best ways to kickstart your career with PwC. All of our School and College Leaver programmes are designed to help you develop your business skills through real client work, while also completing formal training and studying towards qualifications to give you a head start in your career. PwC will provide you with support all the way. You'll earn a competitive salary, benefit from our excellent support networks and have the opportunity to continually progress your career. Just like our graduate joiners, you'll work on varied and challenging client and internal projects, which make a real difference to the world of business. You'll be coached by our people, who are experts in their field, and at the same time, thanks to our study support, you won't need to worry about paying for course and exam fees, textbooks or revision materials.

What you'll do
You'll typically find yourself working as part of a team of anything from 2 to 30 people or more, working on projects that can be based anywhere from the UK to the USA, or Middle East to Africa. Our Client projects are resourced Nationally, so travelling and living away from home will be required. When you are not on a project you are expected to be based out of your home office.
You'll spend a lot of time with clients at their base locations dealing with issues as they arise, and gaining valuable exposure to different types of projects, internal and external, and diverse industries.
You'll carry out detailed analysis and help make recommendations that change our clients' businesses. This experience, combined with deep technical training, an emphasis on continual learning through different projects and the opportunity to work on internal support roles to gain specialist knowledge from within the network, will equip you with the skills to really make a difference.
We'll monitor your development so you know how you're doing and where you can improve.
At this early stage in your career you'll have access to inspirational leaders and this, coupled with the quality of the training you'll receive, means you'll become a recognised expert in the profession.
What you'll gain
You will complete PwC's Junior Management Consulting programme and you'll also gain a Level 4 apprenticeship. We'll support you to study for these qualifications whilst also learning the ropes by working with our internal teams.
What you'll need
Minimum requirements are 112 UCAS tariff from up to three full A-Levels or equivalent (not including General Studies or Critical Thinking), and a Grade C or 4 or above in GCSE (or equivalent) English Language and Mathematics.
Exams must have been taken in the same sitting and resits are accepted only where modules or papers have been retaken in the same academic year. If you have any extenuating circumstances related to your exam marks or the sequencing of your exams, please declare this on your application and this will be considered as we review your application.
When to apply
This role will be filled on a rolling/first come first served basis; so early applications are encouraged.
The below are the latest possible deadlines for the role. However, we may remove the position from our website, and stop taking applications, without notice and before these deadlines:
The deadline for applications is Wednesday 21 July 2021
The deadline for you to complete our online tests (Game Based Assessment and Video Interview) is Thursday 22 July 2021
The deadline for you to attend your assessment day is Friday 30 July 2021