Graduate Job
Graduate programmes in Audit with PwC - Autumn 2021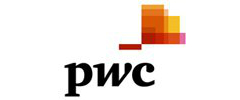 Salary:

Competitive

Deadline:

Ongoing

Entry Requirements:

You'll need to have or be on course for a 2.1 degree , or above in any subject

Qualification Gained:

N/A
Graduate programme
Our graduate training programme is underpinned by a development framework that broadens and deepens your knowledge. You'll learn from hands-on coaching and an outstanding variety of work, picking up business, personal and technical skills you can use across the network, and throughout your career.
Assurance
A key part of our purpose is building trust in society. We provide decision makers with information they can trust and give our clients confidence in an unpredictable world. We use cutting-edge technology to provide market-leading services for our clients, both in person and virtually.
Organisations in every industry are feeling the impact of disruptive technologies. With Intelligent Digital, we balance business understanding with technology innovation and human insight. We use cutting-edge technology to help solve our clients' complex needs, and strengthen trust and transparency with their customers and investors. You'll work in an environment that inspires you, and be given an active role in shaping the future of Assurance. You'll have an exceptional career experience working with and learning from experts in their fields. We embrace diversity, both in our people and the work you'll do. We drive change through innovation. It's this imagination and creativity, alongside the calibre of our teams, that mean we consistently win clients and projects, giving you the opportunity to work with market leading companies and leverage our global network.
Our culture drives success, both ours and yours. It gives us a sustainable advantage. We want to create an environment where our employees feel empowered to work in a way that works for our clients, teams, and you personally. It's not only about working hard, but working smarter and being agile to deliver exceptional client service whilst balancing work and life.
What you'll do
On our Assurance programme, you'll have the opportunity to work with a variety of clients and industries. Spending time in the External Audit team, you'll be hands-on straight away, working at client sites. You'll need to be a people person, tenacious and resilient. You'll interview key contacts such as financial controllers or finance directors, check that data is accurate and highlight and question any differences. It's investigative work where you'll regularly speak with clients, using in-person meetings or leading-edge collaborative technology.
If you spend time in the Risk Assurance team, you'll be on the front line, working closely with clients to help them reduce their exposure to risk. You'll be part of a variety of teams, taking real responsibility for the work you do, whether that's working with multinationals or governments to define governance models; reviewing new business processes; or understanding how a control failure affects an audit strategy.
Later on, building on your new business skills, you could be offering expert guidance on sustainability issues or the best way to outsource services; explaining to clients how sound risk awareness can help them meet corporate goals; or advising on the most reliable and transparent ways to get information across to investors, customers and the public.
Work with our prestigious client list and you'll develop the business skills, knowledge and relationships you need to do well in a career that's about so much more than numbers. You'll go beyond the obvious and develop real insights into a client's markets, technology, people and management, as well as its finances.
What you'll gain
Your role in Assurance will also provide you with the opportunity to study towards the Chartered Accountant (ACA) qualification.
What you'll need
You'll need to have or be on course for a 2.1 degree or above in any subject.
Explore. Inspire. Reimagine.
facebook.com/PwCCareersUK
@PwC_UK_Careers
@pwc_careers_uk
PwC UK