Graduate Job
Assurance/ Technology - Business, Risk and Controls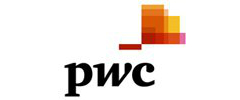 Salary:

Competitive

Deadline:

CLOSED

Entry Requirements:

You have to have a 2:1 degree or, be on track for one.

Qualification Gained:

N/A
Birmingham
Edinburgh Glasgow
Leeds
Manchester and Reading
Graduate programme
Our graduate training programme is underpinned by a development framework that broadens and deepens your knowledge. You'll learn from hands-on coaching and an outstanding variety of work, picking up business, personal and technical skills you can use across the network, and throughout your career
Business, Risk and Controls Assurance programme
On our Business, Risk and Controls Assurance programme, you'll have the opportunity to work with a variety of clients and industries.
The world is becoming increasingly complex, technology is disrupting almost every aspect of how organisations operate and the pace of change is unprecedented.
Organisations have to be more aware of, and responsive to, the risks and opportunities facing them. Governance, risk and controls is a board level topic and offers a diverse and purposeful career. In the initial years of the Business, Risk and Controls pathway you'll be deeply involved in understanding and assessing a client's business processes, both operational and financial, and their IT environment, identifying and reviewing the risks and controls and providing recommendations to further enhance their design and operation.
Is Business, Risk and Controls Assurance right for you?
You'll balance your time between delivering controls testing to support financial audit engagements and risk and control advisory projects. You will develop a breadth and depth of business advisor core skills and understanding of frameworks through exposure to a variety of businesses and industries.
You will have the opportunity to work with a diverse group of clients including multinationals, government departments and new and growing businesses.
What you'll do
You'll work in teams with a culture of support and development that means you'll benefit from working alongside highly experienced professionals and get insight to how organisations operate. You'll build your own professional disciplines and expertise in risk management that helps organisations meet their goals. You'll be part of a practice that among other services deals with corporate governance, internal audit, business resilience, commercial, financial and reporting risk and controls.
What you'll need
You'll need to have or be on course for a 2.1 degree or above in any subject.
Take the opportunity of a lifetime.
facebook.com/PwCCareersUK
@PwC_UK_Careers
@pwc_careers_uk