Graduate Job
Graduate programme, Spring 2020 start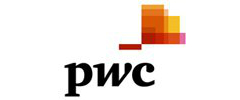 Salary:

Competitive

Deadline:

CLOSED

Entry Requirements:

You'll need to have or be on course for a 2.1 degree or above in any subject. We determine whether you're on course for a 2.1 based on the grades you achieved in your last completed year of academic study., -

Qualification Gained:

N/A
Graduate programme
Our graduate training programme is underpinned by a development framework that broadens and deepens your knowledge. You'll learn from hands-on coaching and an outstanding variety of work, picking up business, personal and technical skills you can use across the network, and throughout your career.
Spring 2020 start
If you've taken some time out after graduating - travelling, volunteering, undertaking further study, or just putting your feet up - we have a range of roles with a spring 2020 start date that may suit you.
Our spring 2020 vacancies will open throughout the year so please check our careers website to check out the latest job updates.
What you'll gain
At PwC, you can expect to be part of a stimulating environment, working on challenging projects where you'll have access to a world of opportunity and experiences and in a culture that embraces difference - no matter what your degree or background. We're focused on our people achieving their full potential, where hard work and accomplishments are recognised and rewarded with a competitive salary and a tailored, flexible benefits scheme.
Who we're looking for
We look for talented people just like you - who are eager to learn, with business awareness, intellectual and cultural curiosity, and the ability to build strong relationships.
What you'll need
You'll need to have a 2.1 degree or above in any subject and be available to start in March/April 2020.
facebook.com/PwCCareersUK
@PwC_UK_Careers
@pwc_careers_uk