School Leaver Programme.
Digital Insight Week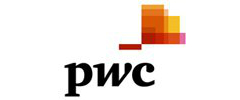 Salary:

N/A

Deadline:

CLOSED

Length of Programme:

Less than 1 year

Entry Requirements:

See in job description., -

Qualification Gained:

N/A
Belfast
Birmingham
Edinburgh Leeds
London and Manchester
Spend an action-packed, paid week in one of our offices during your summer holiday – meeting our people, experiencing the work we do and making new friends.
Technology is changing the way we work, and we're at the forefront – exploring new technologies and trends as they emerge. From Artificial Intelligence to Augmented Reality and 3D Printing to Drones, we're using technology to help our clients work better and prepare for the future. On this programme, you'll take part in interactive and engaging workshops, led by our Technology experts to explore what Digital means to us.
During the Digital Insight Week we'll welcome you with a day's training so you can meet and collaborate with other students on the programme, and staff at PwC. You'll participate in a range of interactive workshops delivered by our tech teams, to help you gain a good understanding of how we're embracing the digital transformation and what area of technology interests you most. You'll have the opportunity to gain lots of valuable skills, build your network and learn more about our fully funded Flying Start Technology Degree Apprenticeship programmes, which are available at the University of Birmingham, Queen's University Belfast, University of Edinburgh and University of Leeds. Our recruitment team and technology professionals will also help you to get several steps ahead with your preparation for an application to one of our Flying Start Technology Degree Apprenticeships.
Apply now to secure your place on the PwC Digital Insight Week in one of our offices: Birmingham, Leeds, London, Manchester, Belfast or Edinburgh
What you'll gain
You'll spend timing getting excellent tuition from a range of business areas across PwC, as well as gaining key employability and professional skills for your career going forwards. This action-packed week is a great way to network, learn and kickstart your career in technology and beyond.
What you'll need
In order to apply for the Digital Insight Week, you will need to meet the following criteria:
In England, Wales and Scotland:
Currently in Year 12 or S5
You'll need to be on track for at least AAA from your top 3 A-Levels (excluding General Studies and Critical Thinking), D*D*D from your BTEC or the equivalent grades for an alternative qualification.
On track for an A or equivalent in Maths or Computer Science/Computing qualification such as an A-Level, BTEC or Cambridge Technical
Obtained a Grade 4 or above in GCSE English or equivalent and a Grade 5 or above in GCSE Maths or equivalent
In Northern Ireland:
Currently in Year 13
On track for at least BBB including Computing, Mathematics or Software Systems Development A-Level or on track for BTEC National Extended Diploma (180 Credits at Level 3) with 100 credits at Distinction and 80 credits at Merit. This must be a relevant National Extended Diploma – normally Computing, IT Practitioners.
Obtained a Grade C or above in GCSE Maths or equivalent.
You'll need to be eligible to work in the UK without company sponsorship
Who are we looking for?
Students who are keen to pursue a career in technology
Students who are committed to learning and developing new skills
Students who want to grow their professional network and meet new people
Students who are motivated, engaged and have a thirst for knowledge!
When to apply
The deadline for submitting your application form is 14th February 2020