School Leaver Programme.
School and College Leaver, Assurance, Competency Centre, Bradford, 2019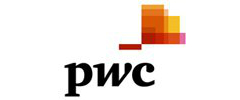 Salary:

Competitive

Deadline:

CLOSED

Length of Programme:

2 Years

Entry Requirements:

112 UCAS tariff* depending on which area you join, plus a grade 4 or above in GCSE English Language and Mathematics (or equivalent) for school and college leaver roles, .

Qualification Gained:

Professional Qualification
You've recently finished school or college, and it's time to focus on what's next.
We know you have career goals and ambitions. Do you decide to start your career now or explore new opportunities? You know you have to start work at some point; but when is the right time, and what is the right path? Whatever you choose, it has to be right for you.
Assurance - Bradford Competency Centre
PwC's Competency Centre supports the Assurance business across the UK in getting to grips with every aspect of a client's activities, from understanding their business to identifying where our high quality Assurance work can add insight and value.
The Competency Centre delivers critical work for clients in collaboration with our Assurance teams across the UK. It's important work that enhances how companies are run, playing a significant role in ensuring the reliability and relevance of business information.
Based from our brand new Bradford office, you'll get the opportunity to work with the latest technology not just within your day to day role but also how to engage and collaborate with internal teams and clients.
What you'll gain
You'll start your journey by completing the full ACA certificate level and two modules from the ACA professional level with the Institute of Chartered Accountants of England and Wales (ICAEW), granting you part-qualified status.
You'll also gain a Level 4 Apprenticeship across this two year School and College Leaver programme within the Competency Centre, alongside an ICAEW Business and Finance Professional (BFP) qualification that is an internationally recognised professional status within Business and Finance.
After completing the two year programme you'll get the opportunity to progress to a Supervisor level role with responsibility for mentoring and leading a team.
What you need to get in
112 UCAS tariff* depending on which area you join, plus a grade 4 or above in GCSE English Language and Mathematics (or equivalent) for school and college leaver roles
The PwC Deal
We want people to build exceptional careers during their time at PwC. When you feel motivated and energised by your work, you're more able to contribute to the organisation, as well as achieve your aspirations. No matter which area of the business you choose to join, all routes offer the same deal. The opportunity to grow as an individual, to meet new people, and build lasting relationships that will stay with you for life. We empower people to be the very best they can be and to reach their full potential. In return, your hard work will be rewarded with a competitive salary and a personally tailored benefits package.
Diversity and inclusion
We work in a changing world which offers great opportunities for people with diverse backgrounds and experiences. It's critical we have diverse talent, views and thinking if we are to deliver exceptional client value and solve the world's important problems. Learn more here pwc.co.uk/diversity
About PwC
We're one of the world's leading professional services organisations. From 158 countries, we help our clients, some of the most successful organisations on the globe, as well as its most dynamic entrepreneurs and thriving private businesses, to create the value they want. We help to measure, protect and enhance the things that matter most to them.